Ha Ji Won who is popular actress in Korean movie and drama starred in KBS talk show Win Win, exposing unknown behind stories.
According to Ha Ji Won, she used to injure her eyes during shooting, and had to live with bandage for a month. Because the injury was more serious at that time, there was high possibility that she cannot be actress again. Recalling the past, she said, "Although injured the eyes in shooting, but because of lack of time, can only received simple treatment at home." Her unknown past made audience on the set felt sad.
In addition, Ha Ji Won who has been dreaming of becoming an actress since young, began to have lasting bond with acting when her personal photo hanging in a studio was fortunate enough to be spotted by an entertainment company. Ha Ji Won said, "After that, I successfully passed the examination to enter film and TV drama major. But before debut, I have failed many times in audition, failed over 100 times." The revelation surprised the audience on the scene.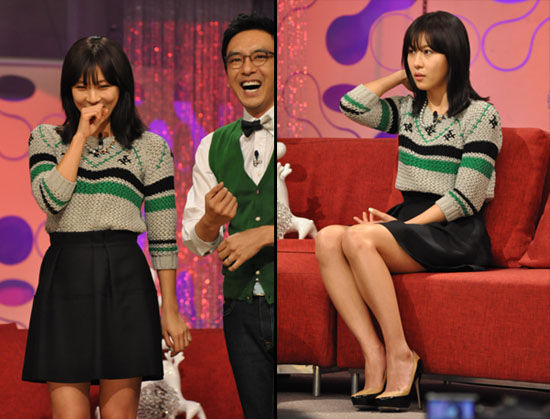 Ha Ji Won also revealed her first ever 'out of bound incident,' first love during high school, and the kiss scenes with top male actors, and male actors that she wants to cooperate with in future in the program that broadcast on April 3rd, 2012.
via bntnews