The North Korean accent of Ha Ji Won in MBC drama The King 2 Hearts (TK2H) has become discussion topic for days. The cold North Korean dialect spoken from her mouth is too realistic, surprising the audience.
What is even more surprised is that the role of Kim Hang Ah played by Ha Ji Won has an actual model. The relevant person of The King 2 Hearts revealed, "The current North Korean language teacher of Ha Ji Won is the original model of Kim Hang Ah."
In order to play the role of Kim Hang Ah, Ha Ji Won learned North Korean language from North Korea defector Baek Gyeong Yun (pseudonym) for some time. And Baek Gyeong Yun is a famous North Korean language teacher among relevant persons in Chungmuro.
Beginning from the movie Welcome to Dongmakgol, until the current The King 2 Hearts, she also became the North Korean language teacher for actors of movie Berlin, Spy and other projects.
In a telephone interview with the media, Baek Gyeong Yun said, "Director and screenwriter did say that I am the role model for character of Kim Hang Ah." She continued, "My father works in government agency. I was soldier, and promoted to the rank of officer exactly the same with Kim Hang Ah."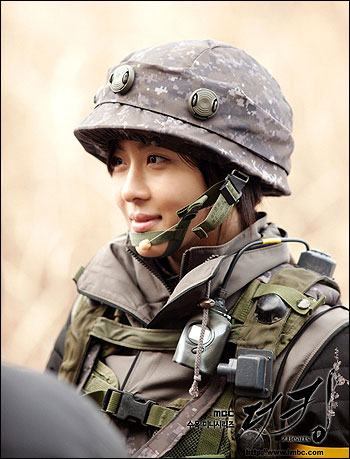 When asked about Ha Ji Won, she replied, "Ha Ji Won is not the kind of people who just read according to the lines. She is an actress who will even learn and asks about the fine details such as what's the thinking of North Korean, what would they say under what circumstances, etc."
She also said: "Not just in front of the screen, when there's only two of us, we also cry and laugh together with laughter. She did a lot of homework on North Korea, also share a lot of dialogue. Really is an actress with passion, very sincere and excellent. (Ha Ji-won) is a person who will success even if she is at Pyongyang, as a person, she is really very handsome person," showing praise on Ha Ji Won.
Baek Gyeong Yun is not only becoming the guidance for actors in North Korean language, she is active as the accordion performer, and served as a university professor.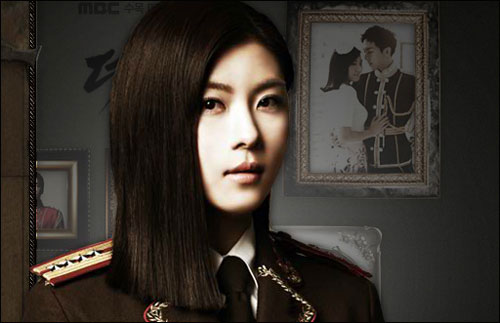 via Nate