The MBC's Section TV broadcast on March 19th, 2012 showed the CF shooting scene of Kim Soo Hyun who becomes increasingly popular and instantly becomes blue chip of advertising industry after starring in The Moon that Embraces the Sun and Shin Se Kyung.
In the interview, the reporter surprisingly said, "Director, please shoot the lower part of Kim Soo-hyun." So, the hairy legs which become a topic during the broadcast of The Moon that Embraces the Sun were seen.
The reporter asked: "Is the hair originally so many?" Kim Soo Hyun answered, "No, it's like this originally…" And he laughed, unable to continue speaking.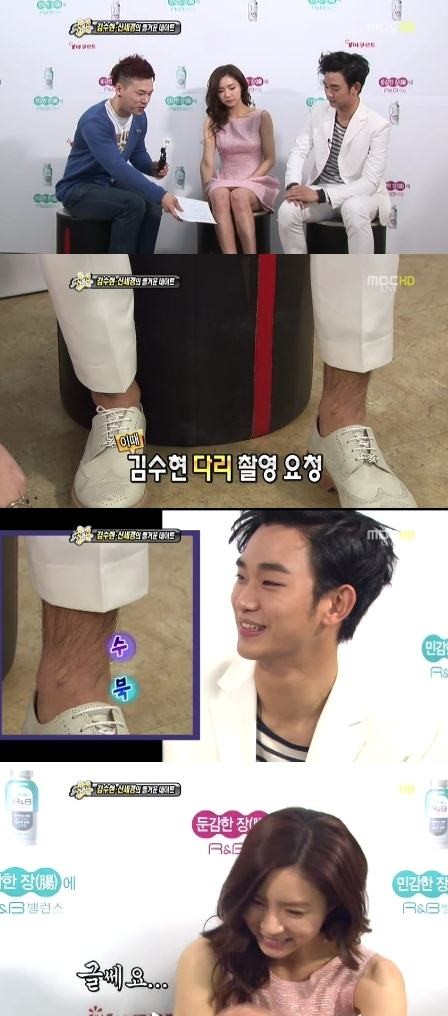 The reporter turned to Shin Se Kyung and asked, "Does Shin Se Kyung loves hairy man? Shin Se Kyung did not say anything, but kept laughing with head down.