The appearance of T-ara's Eunjung, who is currently acting in Queen Insoo, in 2006's TV series Princess Hours (Goong) has attracted attention.
On December 14th, 2011, a still of Ham Eun Jung acting in MBC's Princess Hours was posted on a bulletin board.
Princess Hours is a hit Korean idol drama starring Yoon Eun Hye, Joo Ji Hoon, Kim Jeong Hoon and Song Ji-hyo that aired between January and March 2006. At that time, Ham Eun Jung and Song Ji Hyo were both acting as dancce students. Although it's a very short cameo appearance, but it can't escape the eyes of netizens.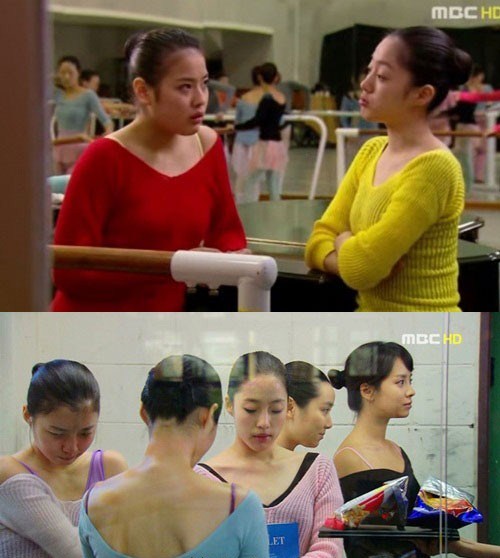 In the screen captures, Ham Eun Jung's face had some baby fat when comparing to now, showing a distressed look. On the other hand, the look of Song Ji Hyo who is well liked recently in SBS's Running Man 5 years ago was also very eye-catching.
Netizens expressed, "Find the cameo of Ham Eun Jung, very interesting," "Song Ji Hyo also very beautiful that time," "Song Zhixiao then it was very beautiful," "The once passing by of goddess of music and drama," and so on.