The charm offensive girl who plays the role of young Quuen Insoo in JTBC opening drama series Queen Insoo, Ham Eun Jung, was gifting production crews of the drama series the new album of T-ara along with signature.
Ham Eun Jung not only has to shoot the drama series, she also has to participate in promotional events in Korea and Japan to promote the new album, the daily schedule is very busy. Even so, Ham Eun Jung was studying the script harder than anyone else on the filming set, showing her side of cuteness to senior actors and staff crews.
Even when she was at Japan, her hand also couldn't separated with the script. She also called senior Chae Si Ra to ask about acting. More recently she even gifted the staff crews on the filming set the new album of T-ara with signature.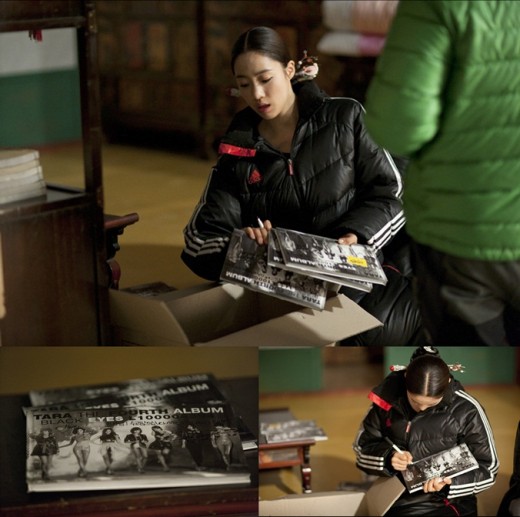 Ham Eun Jung who is an actress and also a singer, grabbing firmly the TV series and new album on her hand, and received extensive attention.
via TVReport