The photos of T-ara's Ham Eun Jung while bathing in a scene of JTBC's Queen Insoo have been made public. In the photos published on December 11th, 2011, Eun Jung put down her hair, letting the hair to slip off along her shoulder, the innocent appearance, smooth body, natural beauty and "bogel girl" figure stunned and attracted the attention of netizens.
According to producer, the scene was filmed in below-zero freezing weather on December 10th, 2011. Although the weather is cold, but Eun Jung still put on her best efforts professionally to complete the shooting of bath scene femininely and naturally, winning praise of staff crews on the set.
Ham Eun Jung looked graceful, calm, relax, natural and focus when appearing in the bath scene in Queen Insoo, complete different from the power and active charismatic image projected as a member of T-ara band on the stage.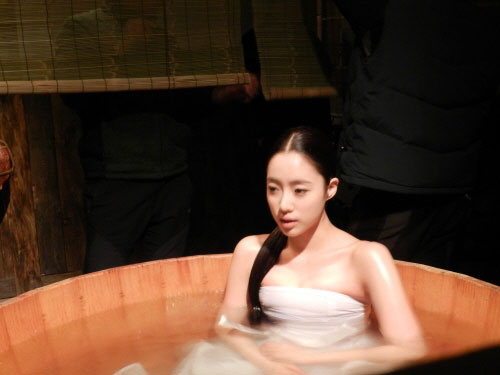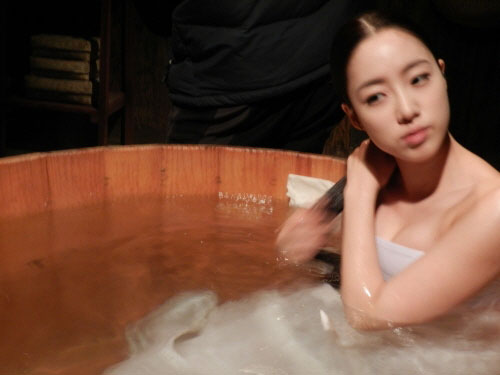 After shooting the scene, Eun Jung said through her agency, "It's my very first bath scene, very embarrassed, although it was very tiring to film at such a cold weather, but I completed it with all my effort. Just hope that when the scene is broadcast on screen I look beautiful."
Tara's Eun Jung is playing the role of Queen Insoo during her youth period in "Queen Insoo."