What's the charm of Yeon Jeong Hoon that attracted Han Ga In, who managed to capture the beauty of entertainment circle Han Ga In? Married for 6 years, and about to enter the 7th year, Han Ga In answered the question on the charm of Yeon Jeong Hoon.
Beautiful star in the entertainment industry who married young, Han Ga In, felt that the charm of Yeon Jung Hoon is that he always gives a very warm feeling.
"If saying which part of my husband which is serious, then it must be human nature, until now, never get angry in public, in nearly 10 years I have never seen him angry, nor quarrel, if there is any problem, he will find a solution to the problem."
"Once I was hurt because of something, very uncomfortable, so I told my husband, he said don't ruin my happiness for the day because of that person, don't be bother too much about it. After I heard such words, I though it's right. He is such as kind-hearted person, I learned a lot from him."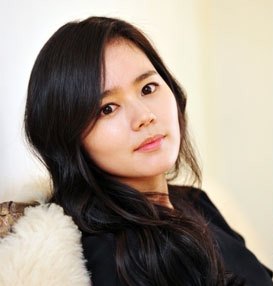 Recently Han Ga In returned to entertainment industry via TV series The Moon that Embraces the Sun and movie Architecture 101, achieving very good results.
via Joynews24