The photos from the period when Han Ga In just debuted were made public, triggering intense discussion.
In late February 2012, a few photos were published on an online community forum with the title of "When Han Ga In just debuted."
The published photos were taken from the beginning of Han Ga In showbiz career until recent CF activities. The time does not eat away her age, the beautifulness that is unchanged from debut until the current pinnacle period has attracted attention.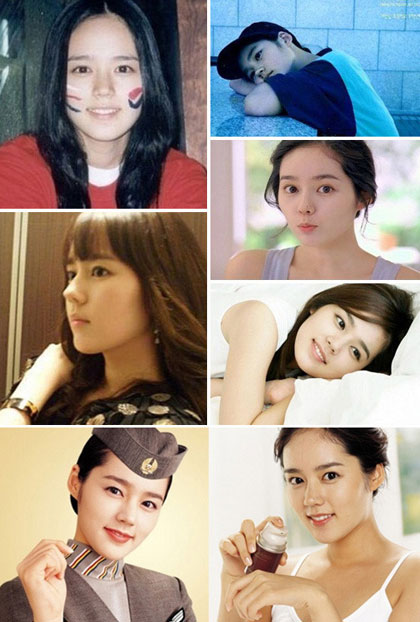 Netizens who saw the photos said, "The beautifulness that cannot be blocked by age," "Han Ga In seems to always in puberty," "Cannot find the trace of time on the face of Han Ga-in" and so on.
On the other hand, Han Ga In's popularity surged recently through her acting in MBC drama series The Moon that Embraces the Sun, and the movie she starring in, Introduction to Architecture sets to premiere on March 22nd, 2012.