Han Ga In of The Moon that Embraces the Sun has debuted for 10 years as an actress. Debuted in 2002 as a CF model, Han Ga In rose to fame through several dramas. Meanwhile, there is striking facts that she never appears in a masterpiece. Regretful acting and below expectation audience ratings have always left a regret. However, in her first challenge to sageuk (historical drama), and the comeback after 2 years, her selected drama, MBC Wednesday and Thursday drama The Moon that Embraces the Sun has contributed to her fame, in which she plays the role of Yeon Woo, and welcomes her second heyday. She brought reporter of Joongang Daily for a on the set tour.
Hi everyone! I am Han Ga In.
I am very grateful to everyone for the support and great kindness to The Moon Embracing The Sun. I am thinking of a way to repay everyone, just right I will take opportunity of this chance to say greetings to everyone through photos. At the press conference, I joked and said that I hope the ratings of the drama would exceed 35%, and ultimately the hope is realized, really unbelievable, could it be the feeling when stepping on the cloud? Although I am busy everyday just like having a live telecast, but all actors and staff crews have forgotten about fatigue, and continue to film the drama in high spirits. Currently the filming of the drama has came to the later half, but I hope that I can continue to receive everyone's support and encouragement. And now, let's slightly reveal the situation on the set, please follow me.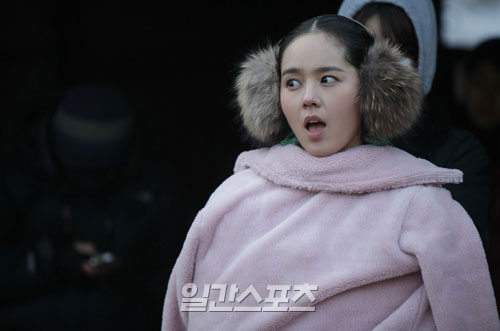 This is not yawning. It's too cold, currently practicing seriously. The hairy earplug is so warm.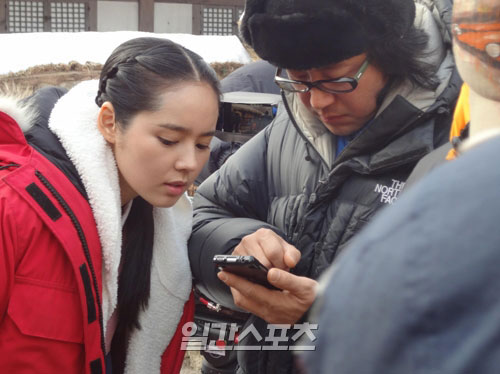 Want to know my number? The atmosphere on the filming set is really great, get along very harmonious with staff crews.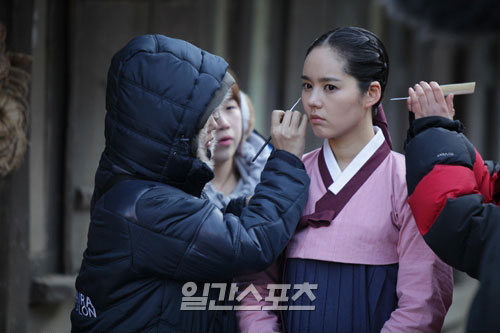 Want to portray the role of shaman Wol well, the makeup is also very important.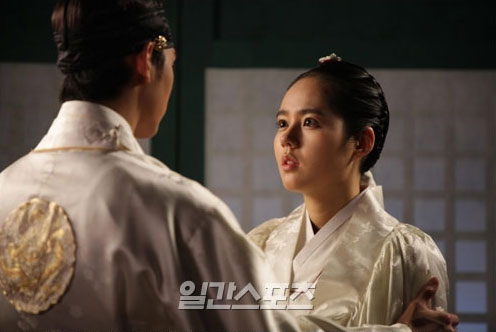 Kim Soo Hyun is a very perfect partner. By just looking at his eyes can quickly immerse into character.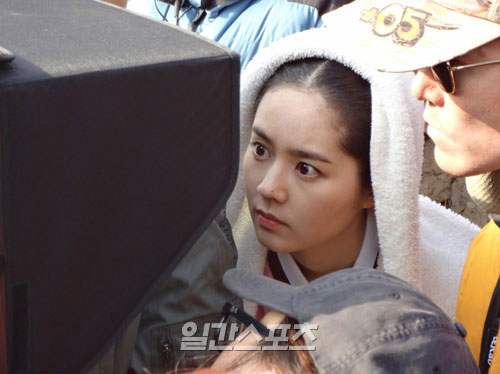 Do I look like the director, the person in the glasses looking at the screen on the right is PD Hong.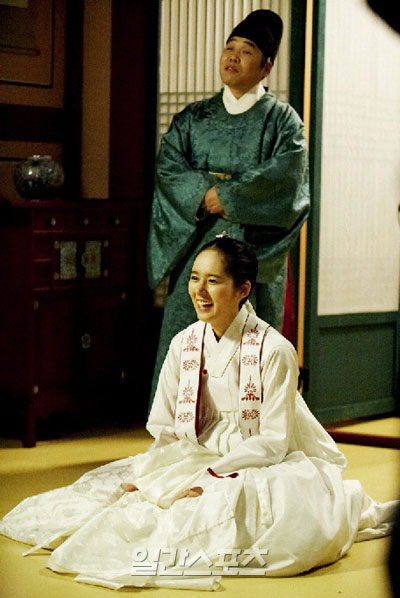 Do you ever see such a lively eunuch? The one who is making atmosphere on the set is teacher Jung Eun Pyo.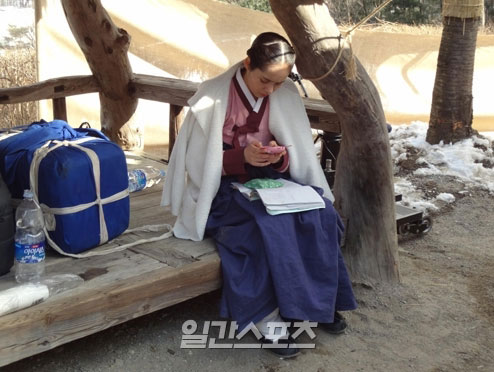 Ops, the look of not concentrating been capture. Send SMS text message to somebody while reading the script, can you guess who is it?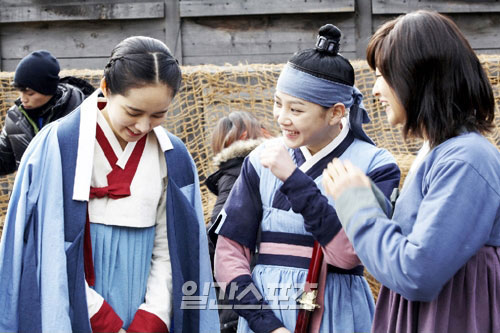 I have a lot of scenes with Seung Ah (middle) and Noo Ri (right) therefore we have become very close. By the way, congratulations to Seung Ah for having a handsome boyfriend.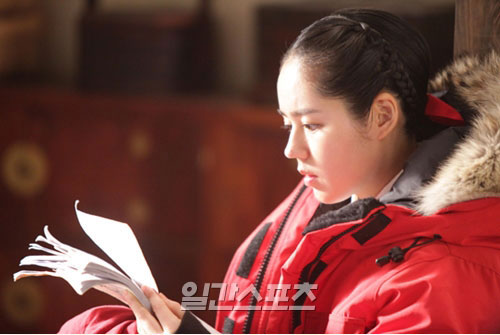 Never ending script reading, bring out the skill of high school to carefully study. My side face still ok?
via Joongang Daily