Han Ga In expressed that she was very worried about having to partner with Kim Soo Hyun who is younger than her as lover.
In an interview done at a cafe at Seoul Samcheongdong on March 20th, 2012, Han Ga In said, "Actually there was a lot of difficulties with The Moon that Embraces the Sun (TMTETS), the worry also a lot. From the outset, I was in fear," revealed her state of mind forthrightly.
In the recently ended MBC's The Moon that Embraces the Sun, Han Ga In played the role of adult Yeon Woo, who is the passionate lover of the king Lee Hwon played by Kim Soo Hyun. But in the early part of the drama, some audience had the accusation that the age of Han Ga In with younger Kim Soo Hyun was not commensurate. Regarding this, Han Ga In expressed a strong concern, but fortunately director, cast members and crew members trusted her, and consoled her.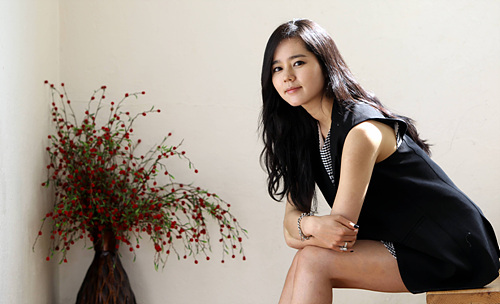 Han Ga In said, "Before shooting started, I asked a friend, is it suitable? Really can do like this? Very anxious. I also always asked director if it's really no problem. I am very lucky to get the tender love of production crews, the shooting was done smoothly, also understand the preconceived impression of audience. However, I have decided to join the drama, so I must break the preconception. Commenting is the rights of the public, but in actual, I still need to break the existing framework (referring to their prejudices). As the result, I have the feel that I have widened my own works."
Actor who partnered with Han Ga In in movie Architecture 101 was Uhm Tae Woong who is older than her. Han Ga In smiled and said, "I'm sorry, brother Tae Woong, brother has a gap of 15 years in age with Kim Soo Hyun and Jung Il Woo, although the age is not a major issue, but still worry about movie and rama. But if looking back, it's also a good and proper attempt."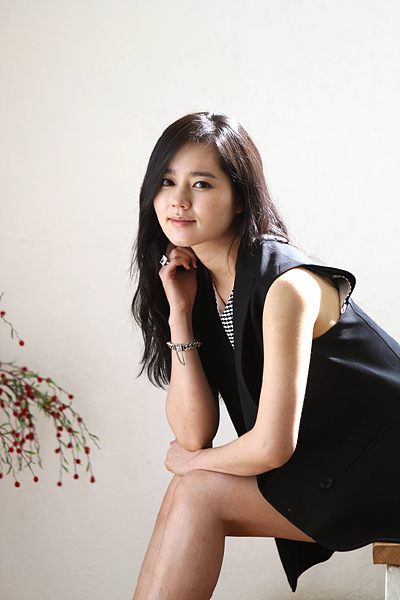 Unlike TMTETS, in Architecture 101, the true love was found after 15 years. Han Ga In perfectly portrayed a variety of Seo Yeon's images who is a female without shiny outlook and hurt inside the heart,
Han Ga In said, "The impression of audience to me and my personality, most thought that Yeon Woo is closer to me. But the Seo Yeon in Architecture 101 is even more closer to me. But the reason I played the role of Yeon Woo is that 'to open up the opportunity for acting for (male actor) who is younger by 5 to 6 years than actress.'" She showed a mischievous smile after saying.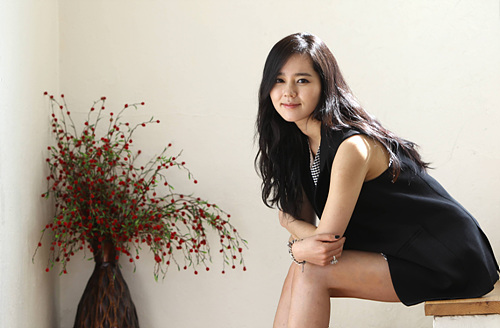 On the other hand, the critically acclaimed Architecture 101 starring Han Ga In is depicting a pair of man and woman recall the memory of love in the past after 15 years. The movie premieres on March 22nd, 2012.
via Newsen