The scene of Han Ga In with full of curiosity were made public.
In the photos released on February 29th, 2012, Han Ga In who is starring in MBC TV Wednesday and Thursday drama series The Moon that Embraces the Sun as Heo Yeon Woo is shown to "love" the cellphones and cameras of staff crews.
In the photos, Han Ga In overlooked over the shoulder of staff to look at the camera from a distance. If the crew who held a mobile phone was nearby, she also showed expression of full of curiosity to look at it. Especially in the photo where Han Ga In wore the shaman outfit, the pose of Han Ga In is reminiscent of "The Little Mermaid" and attracted attention.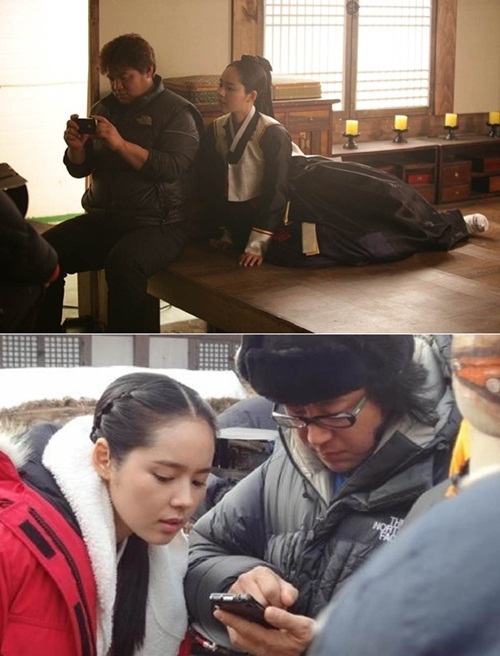 On the other hand, the role played by Han Ga In is the only character who suffered many hardships in the drama, she is the victim of politics, met the death in childhood, became a shaman after reborn. The preview that indicates Hwon (Kim Soo Hyun) finally found Yeon Woo who regains her memory and hints on their sweet love has greatly enhanced the audience's expectations.
via Yahoo!