"I am sorry. I am very sorry."
The actress of The Moon that Embraces the Sun Han Ga In apologized unexpectedly.
She told reporters that it's apology for her criticism about the age of characters of Kim Soo Hyun and Jung Il Woo in the drama is a lot older than them.
Han Ga In said, "Actually I'm much older than the two. Kim Soo Hyun is 6 years and Jung Il Woo is 5 years younger than me." She confessed, "In fact, it's great burden." She added, "It looks like it's a problem that not going to be solve in the short term. I don't know how it will look like in the beginning, but as I am appearing as Heo Yeon Woo and not Han Ga In, hoping that viewers can view me as Heo Yeon Woo as story progresses."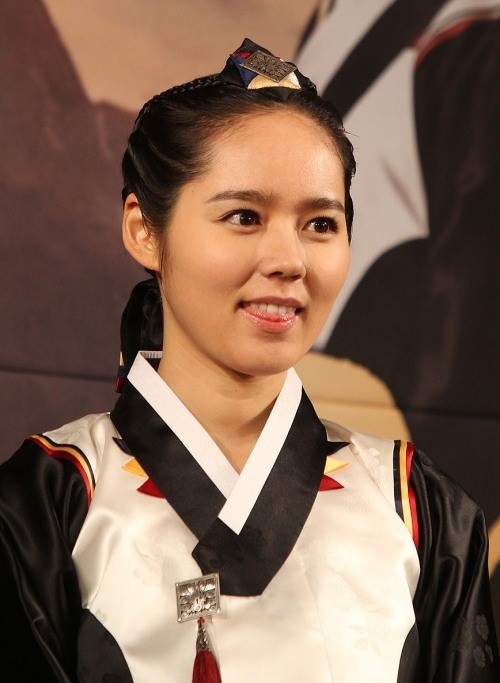 When asked about what's her husband Yun Jung Hoon's reactions on her cooperation with two younger actors, she responded, "We don't specifically mention about work of each other. I am sure he is happy but may be he is jealous?" She laughed.
On the other hand, the actors attended the press conference on the January 2nd, 2012 included Han Ga In, Kim Soo Hyun, Jung Il Woo, Kim Min Seo, Yoon Seung Ah and Song Jae Hee. The Moon that Embraces the Sun is adapted from same-name novel of Jung Eun Gwol, who also wrote Sunkyunkwan Scandal. It's a romantic historical drama that tells the love story of crown prince Lee Hwon in Joseon Dynasty era and Yeon Woo who becomes a shaman after losing her memory. The drama debuts January 4, 2012.
via Donga