The queen outfit of Han Ga In was revealed, becoming a topic.
A production crew of MBC Wednesday and Thursday drama series The Moon Embracing the Sun tweeted photos of Han Ga In wearing hanbok through his Twitter account on March 12th, 2012. The hanbok in the photo is presumably the costume of Han Ga In after she becomes the queen.
The crew uploaded the photos and tweeted publicly, "Previously shooting together was very hard, at the end of broadcast, resting for a long while due to strike, so now is even harder."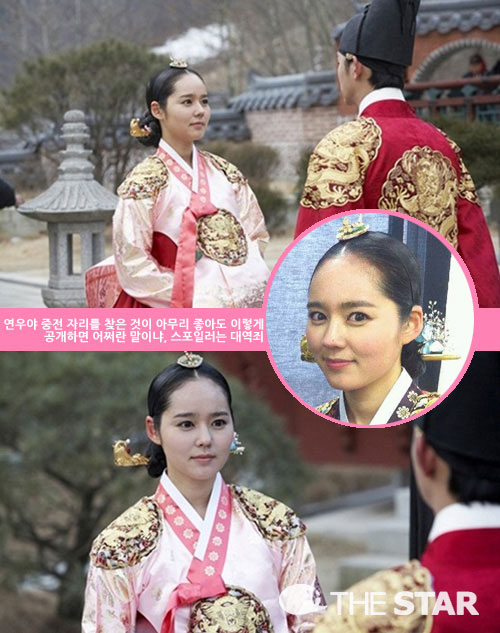 Different from the previous hanbok wore by Han Ga In, this time Han Ga In wore a red gorgeous clothing, especially the hairpin wore on the head looks like the golden hairpin gifted by the crown prince to Yeon Woo, so the speculation that the scene of the photo indicates the ending.
Netizens who saw the photos of Han Ga In wearing the queen's costume said, "The staff crew is obviously spoiling," "No sense of tension now," "Yeon Woo finally becomes the queen" and etc.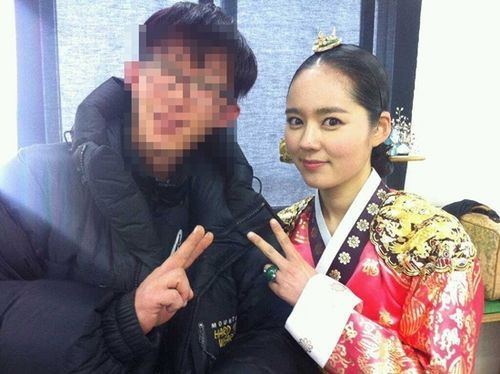 In addition, the drama The Moon that Embraces the Sun will end at March 15th, 2012 due to strike incident.
via Chosun