The MBC drama The Moon that Embraces the Sun exceeded 20% ratings mark on its episode 3 which broadcast on January 11, 2012, achieving ratings of 23.3% according to AGB Nielson Media Research, topping South Korea Wednesday and Thursday drama slot.
The actress in leading role, Han Ga In, was asked recently in an interview for a TV program on her drinking capacity on liquor. The answer of the beauty was surprsing. Turn out Han Ga In who looks pure and innocent is also a able drinker.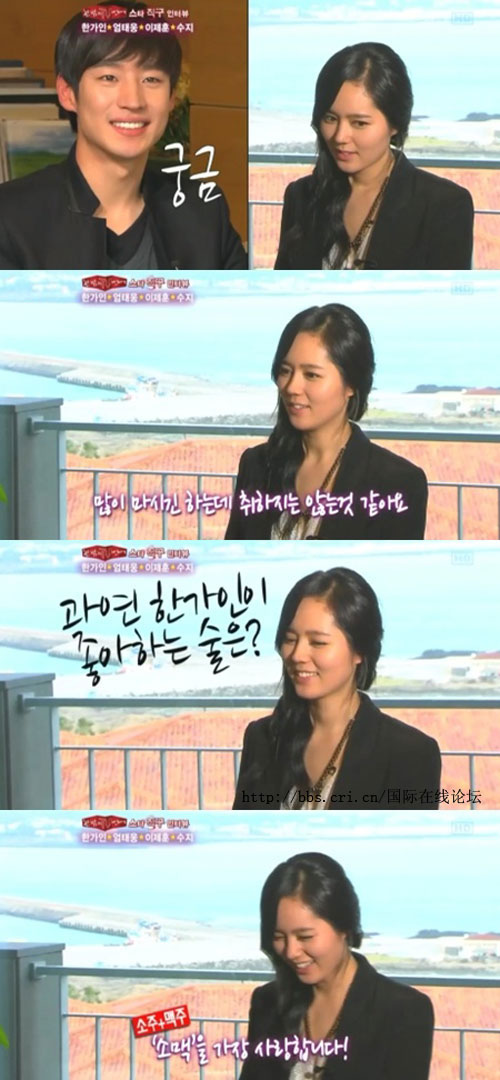 Han Ga In said that although she drinks a lot at the banquet, but she never drunk.