Han Ga In and Kim Yoo Jung of The Moon that Embraces the Sun were engaging in battle of beauty.
On January 17th 2012, Kim Yoo Jung tweeted on her Twitter account, "It's really the last filming, cheers sister Han Ga In," and uploading a photo.
In the photo, Han Ga In was wearing a simple and elegant hanbok, with plush earmuffs to resist the cold. Kim Yoo Jung had completed all the filming in the drama. She changed her cloth, and stood on the film set with a smile. Even though she was wearing a hat, it can't hide her beautifulness.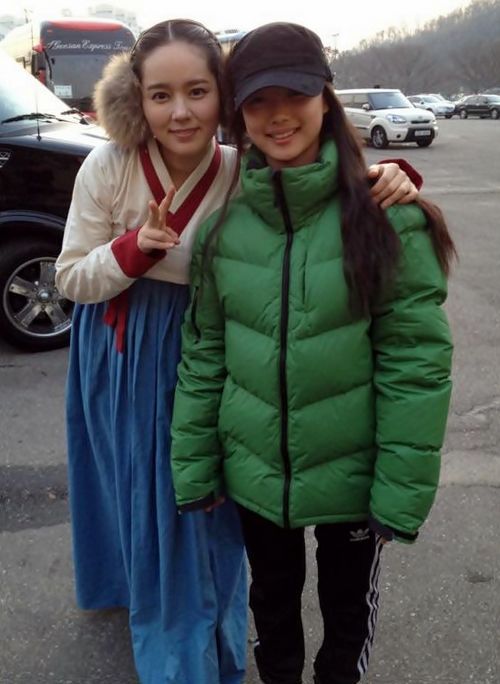 Netizens said, "The face of Han Ga In is so small," "Ah… good bye small Yeon Woo," "Two persons do not appear together on screen?" and other responses.
From January 19th, 2012 onwards, MBC Wednesday and Thursday drama series The Moon that Embraces the Sun will be taken over by adult actors, and the plot will be increasingly tension.
via Ilgan Sports