With the start of filming for MBC drama The Moon that Embraces the Sun, actress Han Ga-in (30) recently expressed her unique determination.
Staff around Han Ga In said, "Before the first shooting, Han Ga In was shocked after looking at the lineup of production team. Then Han Ga In expressed that she plans not to go back home for 2 months, and will not enter the house even if passing through, signifying her awareness of must working hard, and said that let's strive together for the next 52 or 53 days."
Han Ga In is scheduled for first shooting in the evening of January 16th, 2012 at Andong, Gyeongsangbuk-dong, she said that there is 53 days left until the last episode, let's make concerted effort for the remaining days.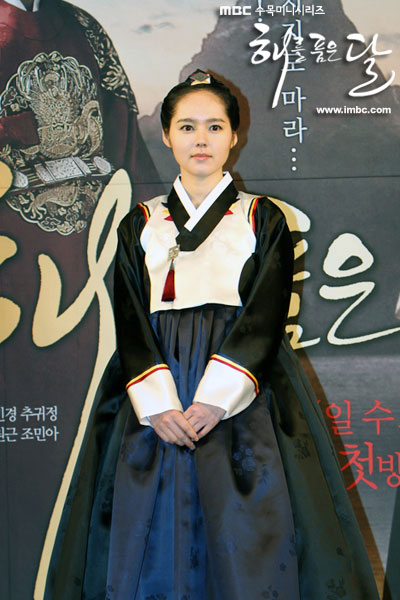 In addition, the staff member said, "The weather is too cold, and shooting is done in hardship, but today the weather gets warmer, the weather also provide assistance, and the performance of Han Ga In is very good, Han Ga In will work harder for the viewers!"
In addition, at the end of episode 6 of The Moon that Embraces the Sun broadcast of January 19th, 2012, adult actors will take over from young actors. Will this become the watershed for the popularity craze for the drama, Han Ga In is ready.
via SportsSeoul