Actress Han Ga In who is about to debut on MBC's The Moon that Embraces the Sun recently expressed that she often heard saying of she looks alike with miss A's Suzy Bae Soo Ji when promoting her another movie, Introduction to Architecture.
On January 14th, 2012, a program of SBS interviewed the actors of Introduction to Architecture, including Han Ga In, Uhm Tae-Woong, Bae Suzy and Lee Je-Hoon.
The MC said that he feels Suzy and Han Ga In looks very similar, Han Ga In also said, that she often heard people saying she looks alike with Suzy, but Suzy is younger than her by 10 years.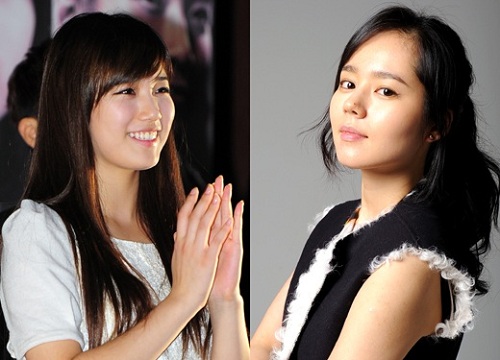 Han Ga In said, "Seeing the script, I thought of my first love. In fact, occasionally will think of that time, every time I feel that it was really good memories," and is looking forward to the film's release.