The busy filming schedule of MBC drama The Moon that Embraces the Sun caused Han Ga In to haven't been home during the Spring Festival.
Han Ga In made public the filming scenes through MBC's Good Day broadcast on the morning of February 1st, 2012.
When asked about the sleeping time, Han Ga In said, "Today was sleeping for 1 hour. There may be days with only 30 minutes sleeping time." And she revealed the murderous schedule.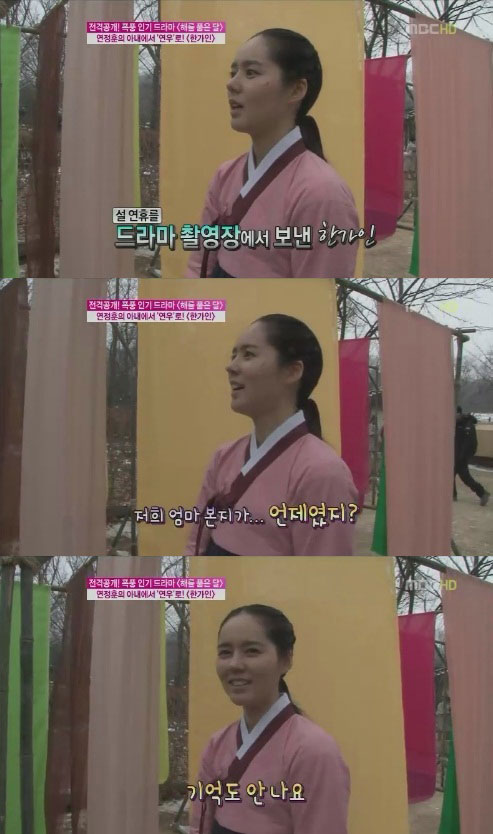 She continued to smile and say, "I couldn't even go back during Spring Festival. There was filming during Lunar New Year. Share the pastries and cookies with crews but didn't go back to home. Also couldn't remember how long I have not seen my mother."
On the other hand, Han Ga In is co-starring with Kim Soo Hyun and Jung Il Woo in The Moon that Embraces the Sun.
via Star News