The actress Han Ga In shot the "arrow of Cupid's love" to Kim Soo Hyun with a naughty, and cute face.
On March 9th, 2012, the official website of The Moon Embracing the Sun released several behind the scene photos.
Among the uploaded photos, the most striking one is the naughty and lovely photo of Han Ga In. In the photo, Han Ga In is launching Cupid's arrow towards Kim Soo Hyun. She shot the arrow with hearty smile, the expression is completely the look of falling in deep love.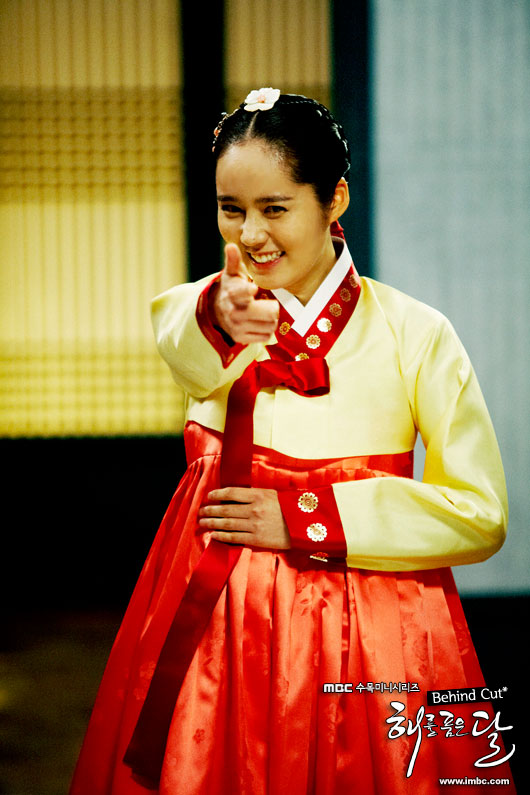 Netizens have commented, "Is this the declaration that love story officially began?" "Did such a lovely expression in hanbok is funny," "I don't think is shot towards Kim Soo Hyun, instead is to me" and so on.
The last 2 episodes of The Moon Embracing the Sun airs on March 14 and 15, 2012.
via Ilgan Sports