Yeon Woo who took off the hanbok and dressed in evening gown is really pretty. The fashion of Han Ga in become a topic.
Han Ga In joined the celebration party of The Moon that Embraces the Sun held at 63 City building on March 16th, 2012. On the day, Han Ga In showed her fashion sense through her fair skin, red dress and black leather jacket.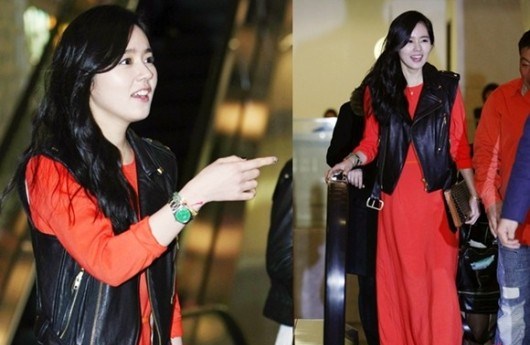 Netizens said, "Han Ga In can wear anything yet still beautiful," "Han Ga In really beautiful," "The dress matches her," "Hanbok matched, dress also matched, really beautiful," "Dress and jacket combination is a unique fashion," and so on.
via Nate