The special promise of Han Ga In is made public.
On January 28th, 2012, agency company of Han Ga In wrote on Facebook, "The supper prepared by Ga In for the staff crews and actors who are working hard and to celebrate ratings breaking 30% mark, the scene of the supper," together with photos.
On the evening of January 27th, 2012, in order to commemorate the ratings for the TV series she is starring in, The Moon that Embraces the Sun, exceeded 30%, Han Ga In specially prepared surprise supper. In the published photos, everyone was eating hot fried rice cake, udon and other nice food in the night snack car. Han Ga In was wearing a red jacket when eating the food.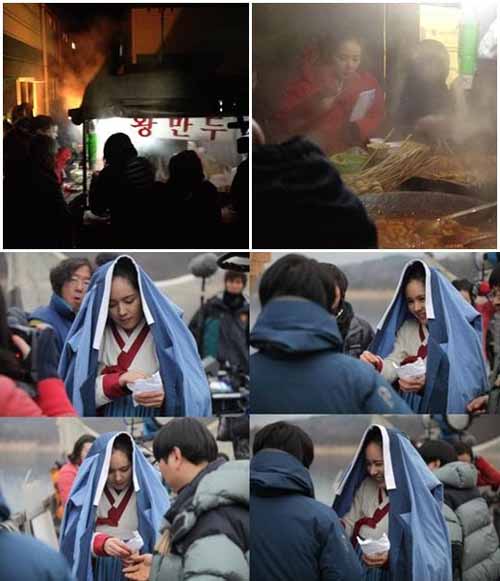 In addition, the photo of Han Ga In was personally distributing fried chestnut is along attracting attention.
The agency of Han Ga In said, "If the ratings of The Moon that Embraces the Sun continue to go up, there will be more supper surprise."
The rating for episode 8 of The Moon that Embraces the Sun exceeded 30%, becoming the current popular product.