The debut of Han Ga In surprised the Running Man.
In the SBS' Good Sunday segment Running Man broadcast on March 25th, 2012, two sedan chairs appeared when the program introducing the guests.
When the sedan chair was at afar, the Running Man has began to speculate which beautiful star was going to make appearance. They had to pick one of the two sedan chairs form their team, as one of the sedan chair sat staff crews instead of guest star.
Han Ga In finally appeared under the spotlight of viewers' eyes. The Running Man looked on surprisingly, while Kim Jong Kook shouted, "Oh Yeon Woo," expressed his happiness.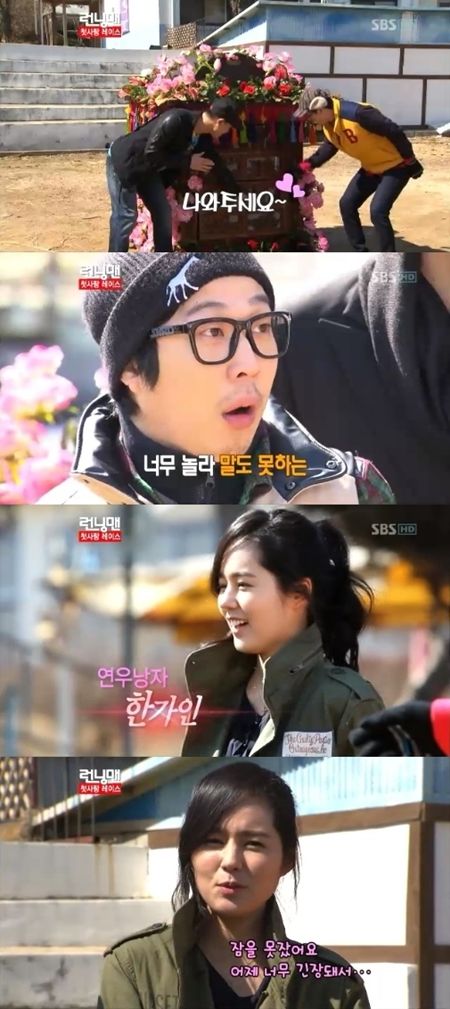 Han Ga In who appeared as the only guest star said, "Very scary, there are so many cameras," felt nervous about the unfamiliar variety show.