Han Ga In turned into a 'hip-hop goddess' on the set.
On February 25th, 2012, the management agency of Han Ga In published a photo Han Ga In with hip-hop hat on Facebook. The photo is similar to another 'hip-hop soldier' photo released not long ago where Han Ga In when she donned a headscarf.
Han Ga In seems to be looking forward to the arrival of warm spring and feels can't let go of the remaining time, "I guess Yeon Woo also has spring. Spring has come, but the time we left has become short. In such a cold days, let's strive together with colleagues of The Moon that Embraces the Sun, can't sleep, now the remaining time past really fast. I feel that Yeon Woo is also having spring." The hint on the plot has raised the expectation of the viewers.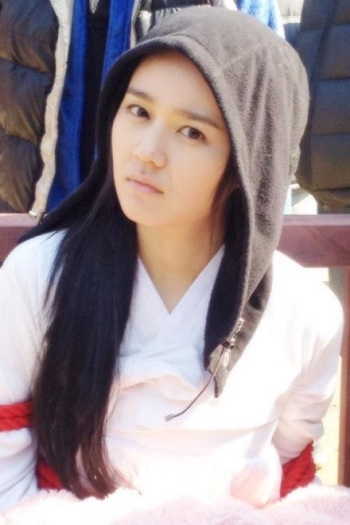 In addition, the episode 16 of the drama hit the rating as high as 41.3%, exceeding the 40% mark for the first time.