The secret of the popularity of two recent Han Ga In's films exposed.
Han Ga In recently made public a selca video, introducing for the first time her own special 'magic garment.'
Following "The Moon that Embraces the Sun", "Architecture 101" starring Han Ga In also achieved good result in box office, ushered in the most glorious period of her acting career. In her path to glory, a blue striped T-shirt is lending her helping hand, becoming the so-called "magical cloth."
Han Ga In said, "Usually I like to wear T-shirt and other simple clothing when shooting, in particular, I like this T-shirt, once putting it on, not only fatigue will be wiped out, but the mood will become great, everything will be smooth, so it become my magic garment." She added, "Because this cloth that can regulate my mood is very valuable, so I painstakingly take good care of it, just like a new one," making people exclaimed over her method of housekeeping in 7 years of marriage.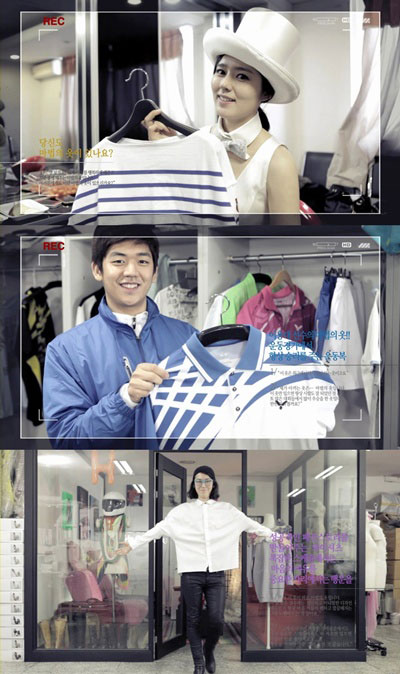 In addition, the designer Ha Sang Bae introduced another 'magic garment,' which is a white shirt with a simple design. Badminton player Lee Yong Dae also introduced the white jersey which accompanied him to win several champions.
via Ilgan Sports