On May 25th, 2012, Han Ji Min wrote on her Facebook account, "As long as memory is still there, can be together forever, always have the love that has the warm feeling, will still remember after 300 years has past," and she expressed her gratitude to the viewers who supported "Rooftop Prince".
"Rooftop Prince" has an happy ending with the love between Yong Tae Yong and Park Ha 300 years later. And the final episode of "Rooftop Prince" also successfully defeated "Man From the Equator" which had been occupied the first ranking to become champion in ratings.
In addition, Han Ji Min also published a photo of her together with Park Yoochun. The look of them imitating the photo of model also attracted attention.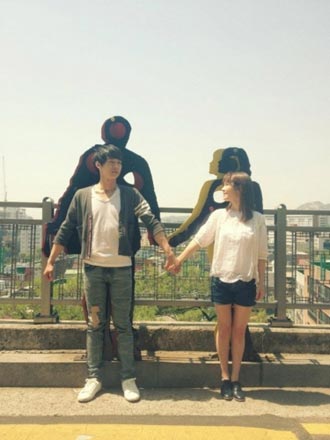 After "Rooftop Prince", "Ghost" starring So Ji Sub and Lee Yeon Hee will be staged.