The funny scenes of Han Ji Min, Park Yuchun, Lee Min Ho, Jung Suk Won and Choi Woo Sik when filming together were made public.
On March 28th, 2012, Han Ji Min who is playing the leading role in SBS TV series Rooftop Prince published funny photos while filming through official Facebook account.
In the photos, Han Ji Min is leading the forced army that stay up all night for shooting, showing the professionalism of happily shooting tirelessly. She said, "Very hilarious to act with Park Yoochun, Lee Min Ho, Jung Suk Won, Choi Woo Sik, the atmosphere on the scene is very pleasant."
Netizens who saw the photos commented, "The expression of Han Ji Min seems to say, 'Crown prince and the trio fascinated by my charm,'" Five persons stand together very matching, will be more interesting in future," and so on.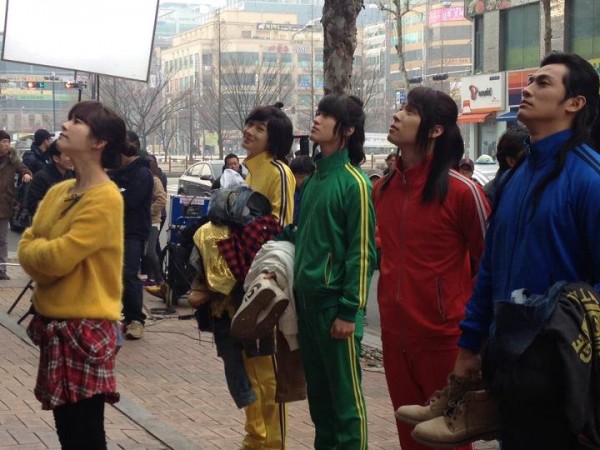 On the other hand, Han Ji Min demonstrated a variety of transformation in episode 1 and 2 of Rooftop Prince, given favorable review from the audience. She plays the role Park Ha who leads the crown prince and the trio from 300 years ago, and possess cheerful personality of both shrewish and dignified. The role is a cute and charming character, and hence captures the audience's attention.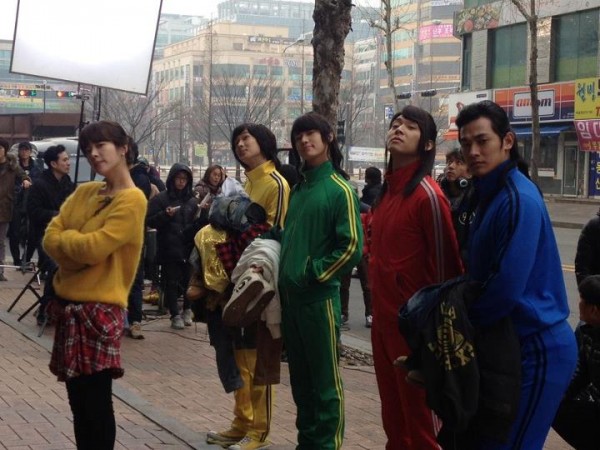 via TVReport