The family photo of Yeon Jung Hoon and Han Ga In was made public.
When the KBS 2TV's variety show YeoYouManMan broadcast on March 12th, 2012 introduced the father and son in the entertainment industry, a photo of Han Ga In with her husband Yeon Jung Hoon and father-in-law Yeon Yu Jin was revealed.
On the other hand, previously in KBS2TV's Happy Together, Yeon Jung Hoon said with a smile, "Our family loves meat, so everyday we eat meat. But Han Ga In bought back some books to educate my father the advantages of eating vegetarian, but father said I too like to eat meat, if not eating I would not survive."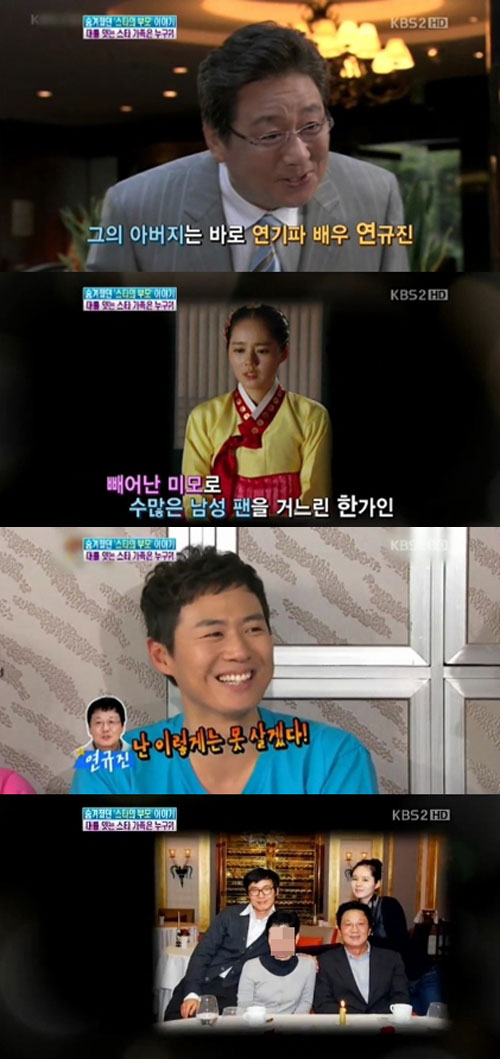 In the published photos, the family of Han Ga In and Yeon Jung Hoon looks so harmony.