On March 15th, 2012, after the end of the drama, the official website for MBC popular TV series The Moon that Embraces the Sun published a photo with cast members and crew members together.
In the published photos, everybody, either staff or actor, looked very happy. On top of taking photo together, the official website also published several cute photos of male actors.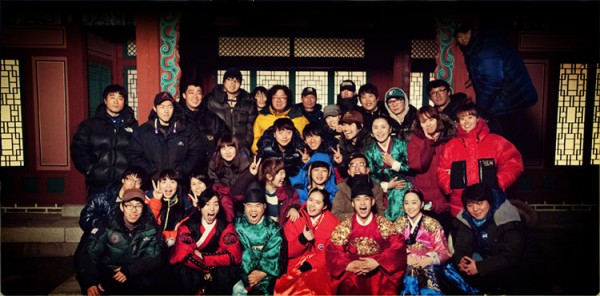 In addition, the producer said, "Thank you for supporting us during this period, do no leave us faraway after the end of drama, this is imperial decree," sending the last message to the viewers.