Your Rating
The KBS's Glory Jane (Man of Honor) is receiving its second original soundtrack (OST) on November 3rd, 2011. The Glory Jane OST part 2 has a song named Heartburn (가슴앓이). The song is sang by Korean singer Bobby Kim (바비 김).
Heartburn (가슴앓이) is the theme song of Glory Jane for the mood of Kim Young Kwang character, which is played by Chun Jung Myung.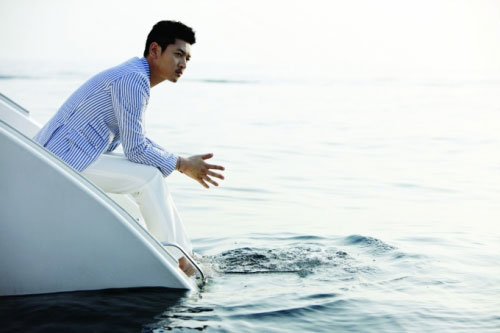 Glory Jane OST Part 2 Track List
Heartburn (가슴앓이) – Bobby Kim
Listen to Heartburn (가슴앓이) at YouTube.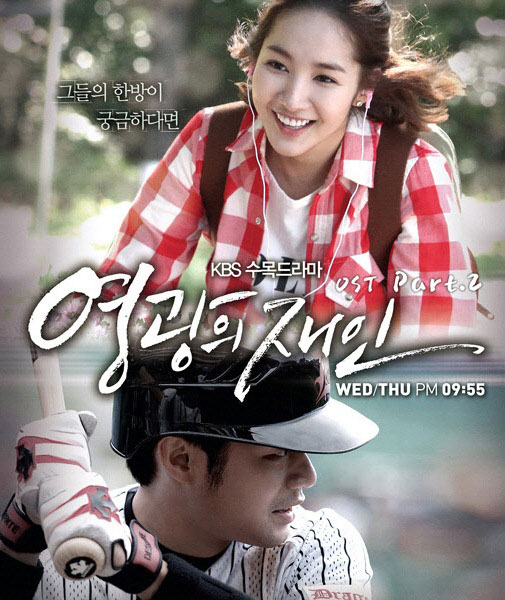 Heartburn (가슴앓이) Lyric with Romanization Pronunciation
눈이 아프게 바라보다 이제는 마음이 더 아파온다
nuni apeuge baraboda ijeneun maeumi deo apaonda
너를 보고 있어도 니가 너무 그리워 눈물이 나 워 워
neoreur bogo isseodo niga neomu geuriwo nunmuri na wo wo
내 한 몸 가누지도 못하게 너의 이름 가슴에 파고든다
nae han mom ganujido mothage neoui ireum gaseume pagodeunda
사랑해, 네게 닿을까봐 겁이나는 한마디,
saranghae nege daheulkkabwa geobinaneun hanmadi
가슴 깊이 네게 하고픈 말'널 사랑한다'는 말
gaseum gipi nege hagopeun mar neor saranghanda neun mar
단 한번만 네게할수있다면
dan hanbeonman negehalsuitdamyeon
사랑해, 차마 소리내어 하지못한 한마디
saranghae chama sorinaeeo hajimothan hanmadi
네게 들리도록 말하고픈 그말, 너를 사랑한다.
nege deullidorog malhagopeun geumar neoreur saranghanda
괜찮아 내눈물이 흘러도
gwaenchanha naenunmuri heulleodo
모른척 외면하려 해봐도 지우려고 애써도 안되는데
moreuncheog oemyeonharyeo haebwado jiuryeogo aesseodo andoeneunde
사랑해, 네게 닿을까봐 겁이나는 한마디,
saranghae nege daheulkkabwa geobinaneun hanmadi
가슴 깊이 네게 하고픈 말'널 사랑한다'는 말
gaseum gipi nege hagopeun mar neor saranghanda neun mar
단 한번만 네게할수있다면
dan hanbeonman negehalsuitdamyeon
사랑해, 차마 소리내어 하지못한 한마디
saranghae chama sorinaeeo hajimothan hanmadi
네게 들리도록 말하고픈 그말, 너를 사랑한다.
nege deullidorog malhagopeun geumar neoreur saranghanda
괜찮아 내눈물이 흘러도
gwaenchanha naenunmuri heulleodo
가고 싶은데 너에게 달려가는데 가슴은 이미 널 안았는데
gago sipeunde neoege dallyeoganeunde gaseumeun imi neor anatneunde
기억해 니가 혼자라고 생각하는 순간도
gieokhae niga honjarago saenggakhaneun sungando
서러워 잠 못 드는 밤에도 너보다 더 아파할
seoreowo jam mos deuneun bamedo neoboda deo apahal
누군가가 있다는 걸 잊지마
nugungaga itdaneun geor itjima
사랑해 네게 하는 모든 말 사이에 있는데
saranghae nege haneun modeun mar saie itneunde
한번도 소리 낼 수 없던 말
hanbeondo sori naer su eoptdeon mal
지나가는 바람속에 '사랑해' 혼자 되뇌어본다
jinaganeun baramsoge saranghae honja doenoeeobonda
Heartburn (가슴앓이) Lyric English Translation
눈이 아프게 바라보다 이제는 마음이 더 아파온다
I look at you so much that my eyes hurt, and now my heart hurts even more
너를 보고 있어도 니가 너무 그리워 눈물이 나 워 워
Even if I am looking at you, I miss you terribly that tears drop
내 한 몸 가누지도 못하게 너의 이름 가슴에 파고든다
I can't even take care of my body because your name is deep inside my heart
사랑해, 네게 닿을까봐 겁이나는 한마디,
I love you, the words you afraid to touch,
가슴 깊이 네게 하고픈 말'널 사랑한다'는 말
Words of "I Love you" that I truly want to say to you
단 한번만 네게할수있다면
If I can say it to you just once
사랑해, 차마 소리내어 하지못한 한마디
I love you, words that I can't bear to say out loud
네게 들리도록 말하고픈 그말, 너를 사랑한다.
Words that I want to hear you say, I love you.
괜찮아 내눈물이 흘러도
It's okay even if my tears fall
모른척 외면하려 해봐도 지우려고 애써도 안되는데
I try to pretend not to notice, try hard to erase, but it's not working
사랑해, 네게 닿을까봐 겁이나는 한마디,
I love you, the words you afraid to touch,
가슴 깊이 네게 하고픈 말'널 사랑한다'는 말
Words of "I Love you" that I truly want to say to you
단 한번만 네게할수있다면
If I can say it to you just once
사랑해, 차마 소리내어 하지못한 한마디
I love you, words that I can't bear to say out loud
네게 들리도록 말하고픈 그말, 너를 사랑한다.
Words that I want to hear you say, I love you.
괜찮아 내눈물이 흘러도
It's okay even if my tears fall
가고 싶은데 너에게 달려가는데 가슴은 이미 널 안았는데
I want to go to you, running to you, my heart has already embraced you
기억해 니가 혼자라고 생각하는 순간도
Remember the moment you think you are alone
서러워 잠 못 드는 밤에도 너보다 더 아파할
On nights when you're hurt and can't go to sleep
누군가가 있다는 걸 잊지마
Do not forget that there is someone hurting more than you
사랑해 네게 하는 모든 말 사이에 있는데
I love you is all the words between us
한번도 소리 낼 수 없던 말
Words that I could never ever say out
지나가는 바람속에 '사랑해' 혼자 되뇌어본다
In the passing wind, I deeply say I love you