Character description for the roles in High Kick 3: Counterattack of the Short Leg. Most characters use the actor's or actress' real name, with the exception of surnames which may be changed to match the family in the sitcom.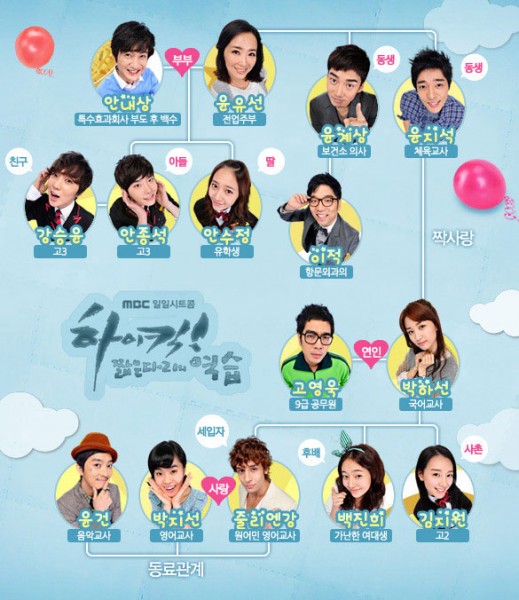 Ahn Nae Sang (안내상 – played by Ahn Nae Sang)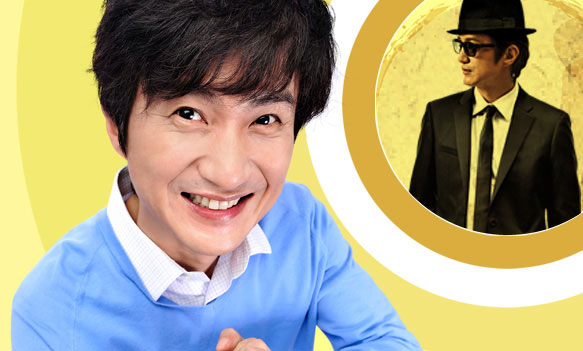 A self-respecting and macho father who lives in the house of brother-in-law.
Typical Gyeongsang man. Authoritarian and self-centered personality, where even to install a fluorescent light has to instruct family member, and wife Yoon Yoo Sun has to walk before him when crossing tunnel. He gets used to frequently pick up anything to throw, and has a habit of yelling, "Ah get lost!" Bood type is RH-AB, but is very scared when needed his help, a small pain is pretending as serious condition. Nae Sang has a habit to blame others for anything happened.
Yoon Yoo Sun (윤유선 – played by Yoon Yoo Sun)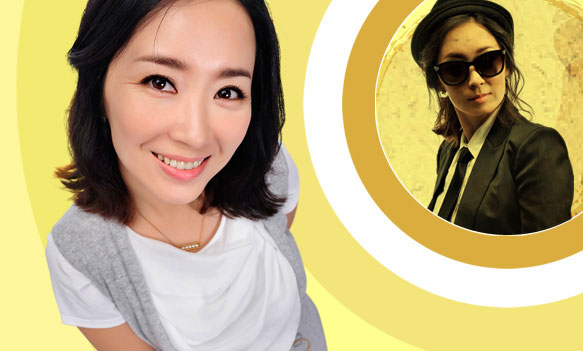 Ahn Nae Sang's Wife. Is soft nature just like her bumpy life. After bankruptcy, she is diagnosed of early menopause due to extreme stress.
After that the swing up and down of her emotion becomes worse, always suddenly cries, or suddenly has a bad feeling and does exaggerated behaviors, wasting a lot of efforts on self-striving, until other people is suspecting if she has gone crazy.
Yoon Kye Sang (윤계상 – played by Yoon Kye Sang)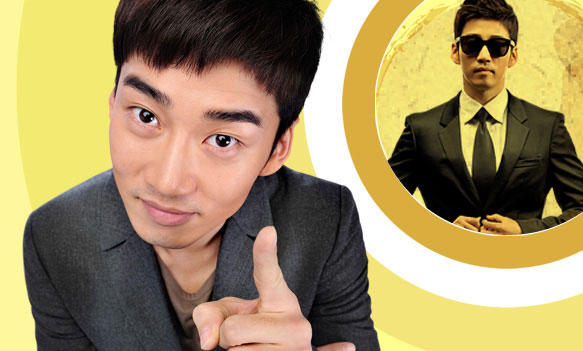 Yoo Sun's younger brother. A health doctor of high school. Has a sunny face and hidden power of always fulfilling what he said. He did unauthorized surgery for patients who did not have any money, and was referred to the Disciplinary Committee, and such he resigned from university hospital and joined health center. He is caring even to kids, gentle to patients but is surprisingly stubborn.
The bright smile and always does what he has said are the cause the often provokes internal conflict. Lack of social experience, learn more through reading. Through his learning experience, he whacks bad high school students as his experiment.
Yoon Ji Seok (윤지석 – played by Seo Ji Seok)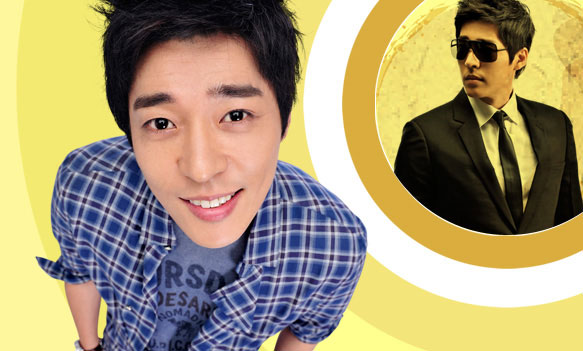 Brother of Yoon Yoo Sun and Yoon Kye Sang. A passionate PE (physical education) teacher at high school. With sanguine temperament, he can fight even with an umbrella. Simple, ignorance, hot blooded, and has a short feeling spectrum unlike most people. When gets angry he can get agitated in 1 second but after 1 second he will cool down quickly.
Good athleticism, excellent body, but also has some falsehood that causing him to be taken on ambulance when teaching arts of self-defense. Unlike appearance, has a pure heart like a child.
Ahn Jong Seok (안종석 – played by Lee Jong Seok)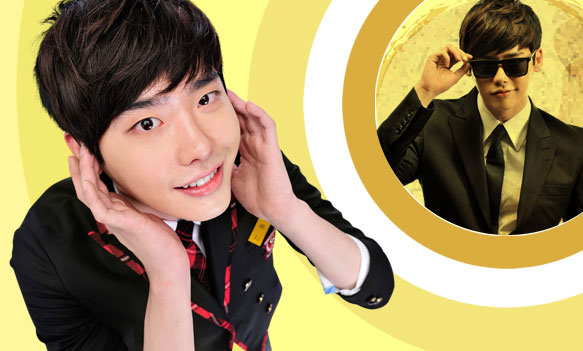 Son of Ahn Nae Sang and Yoon Yoo Sun. A popular ice hockey player, but falls because of ranks last in whole school. A maternal-fetal beautiful male. The third year. Initially he can go into university as the promising ice hockey rookie player with identity of student excelling in sports, but because of family bankrupt, he fails to straight away rise to university.
Is best friend with Kang Seung Yoo. Neglects his study due to sports, and so still listen to class of second grade. Has prank, funny and absurd personality.
Park Ha Sun (박하선 – played by Park Ha Sun)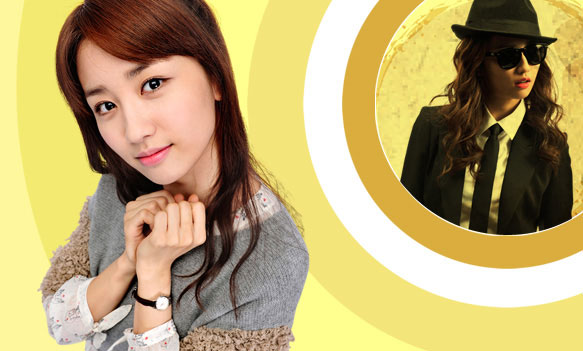 Korean language teacher of high school. A 26 years old good luck angel, and cousin Kim Ji-won. Kind-hearted, open-minded and always prioritize taking care of others, so her body is very tired. Always feel sorry even she does nothing wrong, eaisly trust others and get cheated.
After the foreign teacher Julien was cheated when searching for house, she rents her a room in Ji-won's house. Character is very kind, and good in baseball with great strength.
Go Yeong Wook (고영욱 – played by Go Yeong Wook)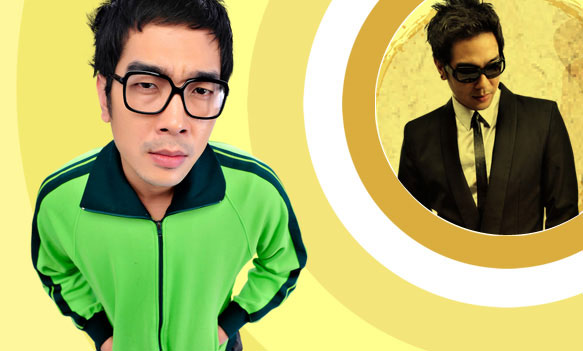 A exam-taking student who clings to Noryangjin campus and who will cry for a small piece of buttered beef. He has prepared for a few years to take the 9th grade civil service exam at Noryangjin campus. That's why, when he is poor but is in lycorexia, he will fight for even a small cut of beef.
Is not negotiable in his principle, a kind of rigid person. Just like the pursuit of Ha Sun who is like angel, very obsessed and very single-minded.
Park Ji Sun (박지선 – played by Park Ji Sun)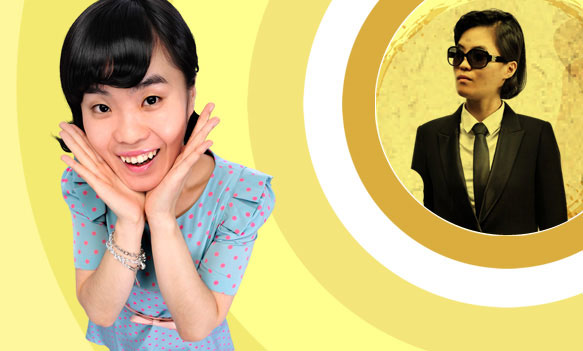 Has a petulant charm that cannot be hidden. A English teacher of the high school. Her skin is very delicate, very sensitive and thus always wears a very large visor hat to work.
Petulant and hypercritical, and shirk her own responsibilities to others.
Yoon Gun (윤건 – played by Yoon Gun)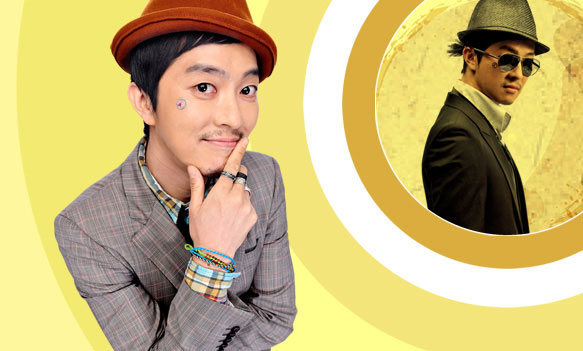 Music teacher of unknown origin who strangle anywhere. Occasionally go to London vintage market to buy clothes, the sense of fashion trending is especially prominent among teachers, and is criticized by headmaster everyday.
Wherever he goes, he always sit like a sculpture, very difficult to integrate and mix around, always play alone.
Ahn Soo Jeong (안수정 – played by Krystal Jung Soo Jung)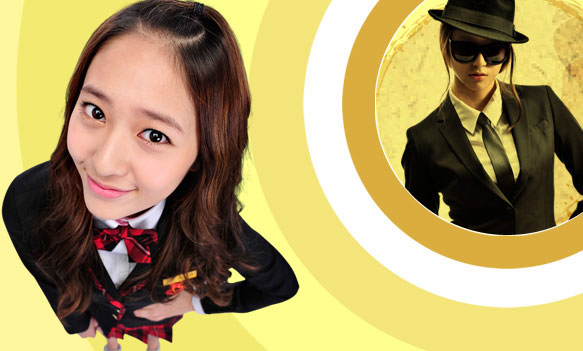 Daughter of Ahn Nae Sang and Yoon Yoo Sun. Jong Seok's sister. Yesterday is LA! Today is a bully across the Noryangjin. Goes to USA to study abroad, returns home during school holiday for spending money, but because the family suddenly gone broke is in decadence since.
Looks simple, carefree characteristic similar to her father, and play wild games such as piling with male siblings in the house. Except the things that she pay attention to, she gets no idea on other things, but is used to ask particularly small things of others.
Kim Ji Won (김지원 – played by Kim Ji Won)
Cousion of Ha Sun. Has external appearance like a doll, and is the little devil head famous in High Kick. Second grade of high school student. When she is still kid, parents moved in to Yeouido to stay with Ha Sun. Previously she worked hard to achieve the aim of her father who hopes that she will become a doctor (ranked second in school), but actually she is more interested in arts and music. During free time she always ride bicycle to museum and concerts.
Julien (줄리엔 – played by Julien Kang)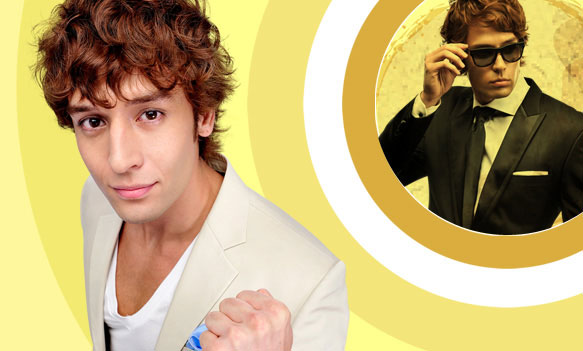 A Korea fan who is knowing more about Korea than Korean. Foreign English teacher in the high school. Good in cooking and even win Yoo Sun in blind test. He is addicted to rubdown in the bathroom, and establishes deep friendship with the uncle who performs the rubdown.
Baek Jin Hee (백진희 – played by Baek Jin Hee)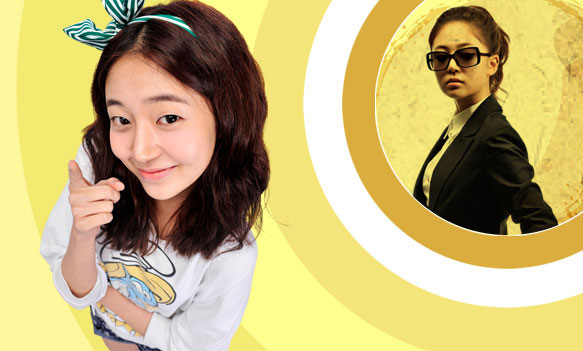 A youngster who has no money, no background, but a lot of deb. Managed to struggling to enter university graduation class by doing a variety of works, scholarship and loan. Accidentally witnessed the crime scene, causing her to be chased rogue gangsters, leading to her been sacked by the internship company. She is even been chased in campus. After school she is sheltered by school senior Ha Sun.
Because she is always had no money, so always stressed of money, although struggling in the pressure but has very cheerful vitality. When sad she likes to sit at the last bus seat, and put her head out of the window to enjoy the speed.
Lee Juck (이적 – played by Lee Juck)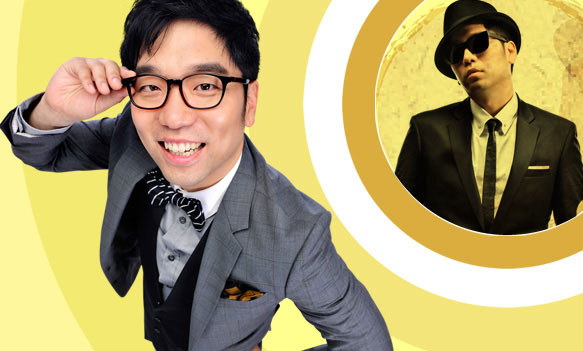 A classic city male, and health doctor of cold city. The predecessor of Yoon Kye Sang and an anal practitioner, is putting all his effort into repetitive anal treatment. Is very tired of real life and cynical.
On the appearance he is a man of few words, quiet person, but the heart is very complicated.
Kang Seung Yoon (강승윤 – played by Kang Seung Yoon)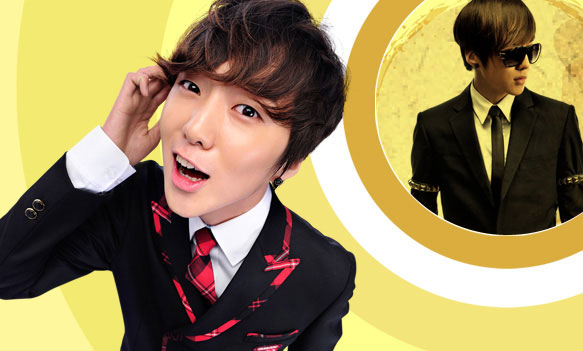 Jong Seok's Best Friend. A simple and honest 4-dimensional family who lives for loyalty. As the son of traditional medicine family in Gyeongju, he speaks authentic Gyeongsang dialect. Get to know the family of Ahn Nae Sang when he gave food to four of the family who looked like a beggar, and becomes good friend with Ahn Jong Seok.
He suddenly wants to become ballet dancer, suddenly wants to become president, very unpredictable. Not smart, and does not suit the heart of Yoo Sun. Although a little blank, but is loyal, kind, and willing to give up everything for the person he loved.