Is it easy for a drama to get such a high ratings?
The last episode of The Moon that Embraces the Sun broadcast on March 15th, 2012 recorded the one of the highest ratings for the drama series. The average viewership rating for Seoul Metropolitan area hit 46.5% (based on ratings of TNmS), while the national average rating is 42.3%. The real time momentary audience ratings for the 1-minute scene of Lee Hwon (Kim Soo Hyun) and Heo Yeon Woo (Han Ga In) kissing hit 51.8%, reaching a climatic peak in the broadcast.
The drama that debuted on January 4th, 2012 started the rating of 16.9% for Seoul Metropolitan area, and reached 20.8% in episode 2, exceeded 20% mark. In episode 14 broadcast on February 16th, 2012, the rating for Seoul Metropolitan area hit 42%, exceeding 40% for the first time. Among the 20 episodes aired, the highest ratings ever achieved is 47% for episode 18 broadcast on March 1st, 2012. Scrutinizing the ratings of The Moon that Embraces the Sun, the largest segment was from women in their 30s where the highest share of 27.4%, followed by women in their 40% (27.0%), women in their 50s (25.6%), and women in teens (22.1%).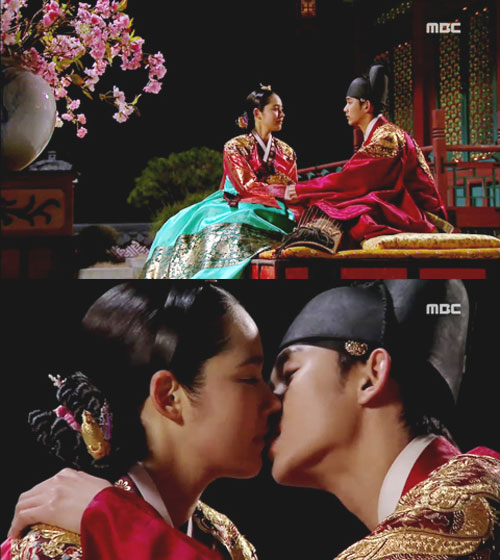 The best drama of 2012 The Moon Embracing the Sun has shot the actors for the role of Hwon, Yeo Jin Goo and Kim Soo Hyun to fame. The ascendancy of such actors helped to gather female viewers to the front of TV.
via Sports Khan