The scene with best 1-minute rating of The Moon that Embraces the Sun is revealed.
On MBC Section TV Entertainment News broadcast on January 29th, 2012, the 1-minute scene from The Moon that Embraces the Sun directed by director Kim Do Hoon with highest rating was revealed.
The best 1-minute scene is the scene of Queen Yoon Bo Kyung (Kim Min Seo) chatting with father Yoon Dae Hyung (Kim Eung Soo), where Yoon Dae Hyung blames her daughter for not winning the sacred heart of Lee Hwon (Kim Soo Hyun). During the scene, the rating rose up to 42.7%, hit the highest 1-minute ratings record ever.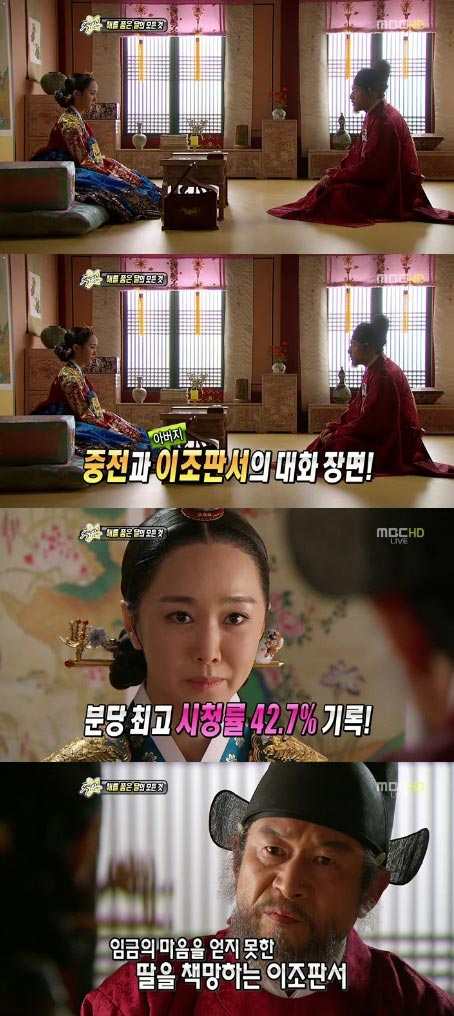 The charm of Bo Kyung's playacting and pretending strongly attracted the audience.
On the other hand, on the day's program, the best 1-minute rating scene and "Flower Boy Quartet Group" have lead the discussion on the drama.
via Newsen