Recently, the result of "ranking chart of K-pop female groups singing ability" evaluated by three experts was released on the Internet, attracted the attention of the fans.
The published report is very systematic, and includes professional, scores for a variety of aspects and other detailed items.
The evaluation was only done based on the performance on TV or radio live stage, and divided into the ability to convey lyric (feeling), voice tone, voice range, voice lung power (breathing), rhythm or tempo, and skill (performance), where the scores are listed on a table.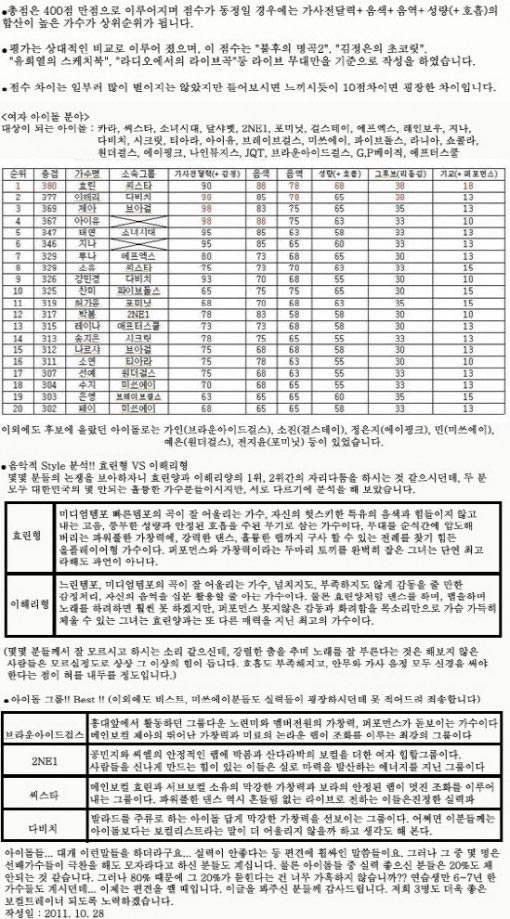 The female singers in the overall top 20 rankings as follow:
1. SISTAR's Hyorin
2. Davichi's Lee Hae Ri
3. BEG's JeA
4. IU
5. SNSD Girls Generation's Taeyeon
6. G.NA
7. f(x)'s Luna
8. SISTAR's Soyou
9. Davichi's Kang Min Kyung
10. 5dolls' Chanmi
11. 4minute's Heo Ga-yoon
12. 2NE1's Bom
13. After School's Raina
14. Secret's Song Jieun
15. BEG's Narsha
16. T-ara's Soyeon
17. Wonder Girls' Sunye
18. miss A's Suzy
19. Brave Girls' Eun Young
20. miss A's Fei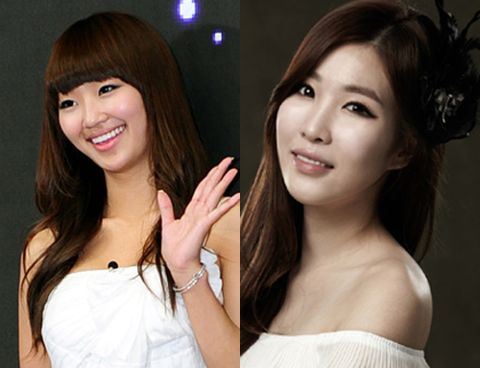 The reserve candidates include BEG's Gain, Girl's Day's So Jin, A Pink's Jung Eunji, miss A's Min, Wonder Girls' Yeeun, 4minute's Nam Ji Hyun and others.
At the same time, the report also analyzed the characteristics of Hyorin, Lee Hae Ri, and the groups of BEG (Brown Eyed Girls), 2NE1, SISTAR, Davichi and others.
Netizens commented, "Although it is a subjective evaluation, but analysis is very systematic," "To some extent there is a consensus" and etc.
via MyDaily