Hyun Bin (born Kim Tae-pyung) awarded with 10 days 9 nights Lance Corporal promotion holidays.
An official of Hyun Bin's management agency, AM Entertainment, told TV Report on May 5th, 2012, "Hyun Bin indeed has holiday. To my knowledge, the holiday has just begun."
The official added, "In the leave from the army, Hyun Bin did not explain everything to the company. He also doesn't come to the company. So we just know he has holiday. As for what he's doing, meeting with who, he didn't tell us."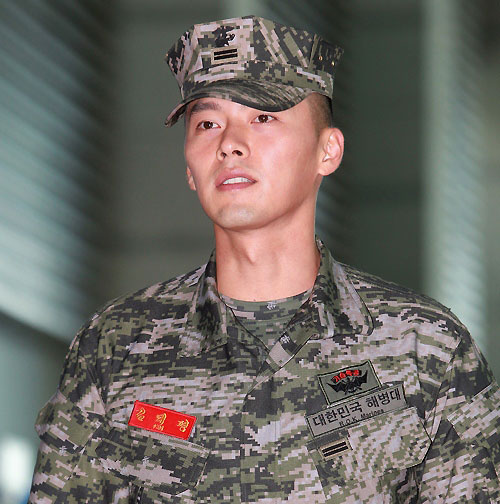 The official went on to say, "Has not received specific reinstatement plan. As Jang Dong Gun is busy filming TV series , so also don't know whether the two met."
On the other hand, Hyun Bin voluntarily enlisted in the Navy in March 2011, after serving the military service at Sixth Brigade of the the Incheon Baengnyeong Island Marines, he was transferred as ambassador for military recruitment. Hyun Bin will be discharged from the army in December 6th, 2012.
via TVReport