Kim Sun Ah is actively promoting the upcoming premiere of the drama "I Do I Do" which she is starring in. Today, she published on Twitter a promotional poster of her having bed scene with Lee Jang Woo, triggering massive response from netizens, who pointed out that the poster is beautiful and romantic.
"I Do I Do" tells the story of a woman in her thirties pregnant with the child of passionate new employee (Lee Jang Woo) after making mistake of drunk and having sex, and since then her life and love have a 360-degree turn.
With such a suggestive plot, in the poster published by Kim Sun Ah, Kim Sun Ah and Lee Jang Woo only covered with white blanket, and it's unable to guess from their expression if it's romantic or sad and beautiful.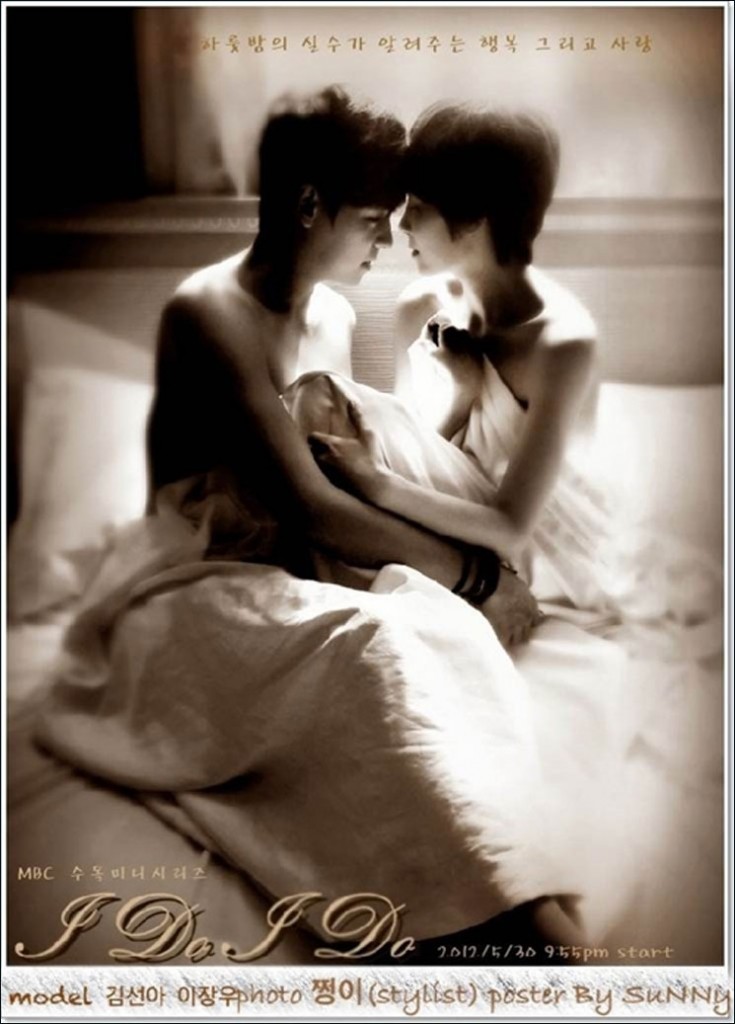 A crew member explained, "This photo is from one of the scene in the drama, which is also the scene where the two persons experience major change in their relationship, Kim Sun Ah and Lee Jang Woo will make breakthrough on their limit."
After seeing the photo, viewers felt unexpected and shocked, but also led to new expectations from the drama. Audience said, "Very curious what's happened to them," "What kind of scene is this? Can TV airs it?" "Really want to watch it as soon as possible," and so on.
"I Do I Do" debuts on May 30th, 2012.