MBC TV new Wednesday and Thursday drama series "I Do I Do" has become a hot topic well before its premiere due to the breakthrough transformation of lead actors.
Last week, the lead actors of the drama, Kim SunA, Lee Jang Woo, Park Gun Hyung, and Im Soo Hyang shot a set of all new and eye-catching posters, the funny fashion and witty expression of the four persons made the crew members on the scene to laugh without stopping.
In the shooting, all four of them wore red high heel shoes, posing pretty and flirtatious position by closing the knees, the moment the scene was captured, the crew members burst into laughter. The photos of Kim SunA and Lim Soo Hyang who are around 170cm tall and Lee Jang Woo and Park Gun Hyung who are taller than 180cm did not need any post-production, the perfect body is enviable.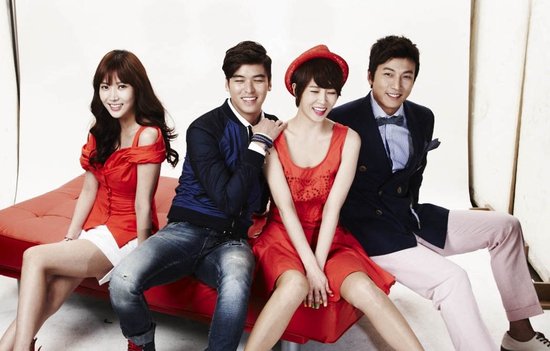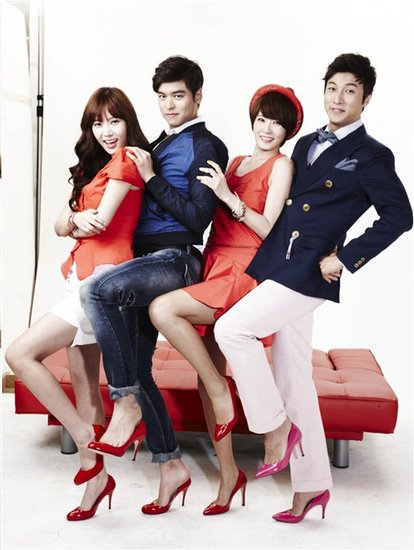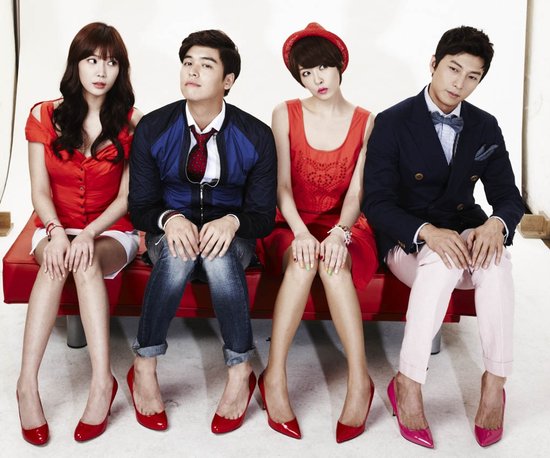 With the background at a shoe company which is well-known worldwide, "I Do I Do" is starring by best-selling designer Kim SunA, naive Lee Jang Woo, gynecologist Park Gun Hyung and ambitious Im Soo Hyang, and succeed "The King 2 Hearts" on May 30th, 2012.
via TVDaily