The drama The Moon That Embraces the Sun is not only popular, but also dominates the music charts.
The OST (original sound track) for MBC Wednesday and Thursday drama series The Moon that Embraces the Sun, Back In Time, has been showing steady rising trend since release on January 17th, 2012, successfully climbed to the first position of various music charts of various music sites, including Olleh Music.
Currently, another OST of the drama sang by Wheesung, Trail of Tears, also comes out top on music charts. The two songs has sad and moving narrative without losing emotional aspects, in line with the taste of the audience, and of course, seizing
According to the ranking of Olleh Music chart for the forth week of January 2012, the OST for The Moon that Embraces the Sun, Back In Time sang by Lyn, successfully ascended to the top position. On January 28th, 2012, upon hearing the news of topping the chart, Lyn tweeted "Finally number one!" with a smile to express her happiness.
Ranked at second place is T-ara's Lovey-Dovey, third is 10cm's Sorrow, forth is Dynamic Duo's Without You, fifth is IU's You and I, and sixth is Hyunseung & Hyuna (Trouble Maker)'s Trouble Maker.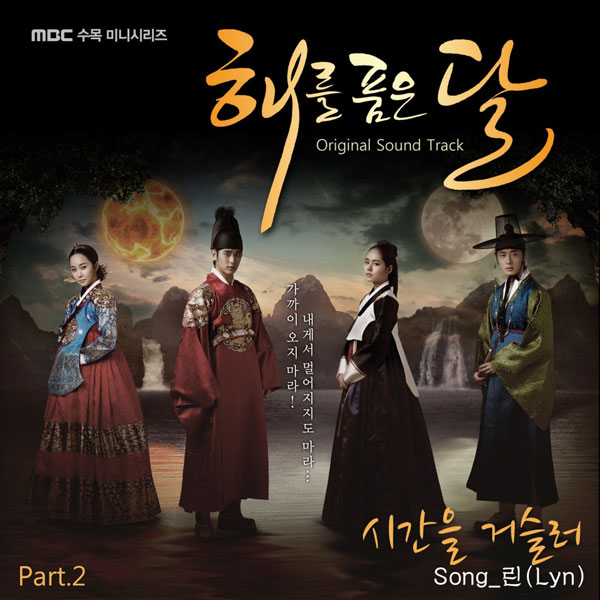 Official of KT Music said, "The popularity of OST has increased on the foundation of ultra-popularity of the drama series, while the popularity of idol groups decline slightly. The songs that ranked top 10 last week were basically the song that are very popular now."
via Star News