The confession of singer and actor Lim Si Wan who is single has become discussion topic.
On the SBS's Strong Heart broadcast on January 31st, 2012, Lim Si Wan revealed that his New Year's target is to escape from continuing been a single.
On the day's program, Lim Si Wan said, "My parents believe I can be in love as long as I study hard. But the popularity during the student period let me do not have energy to spare to fall in love."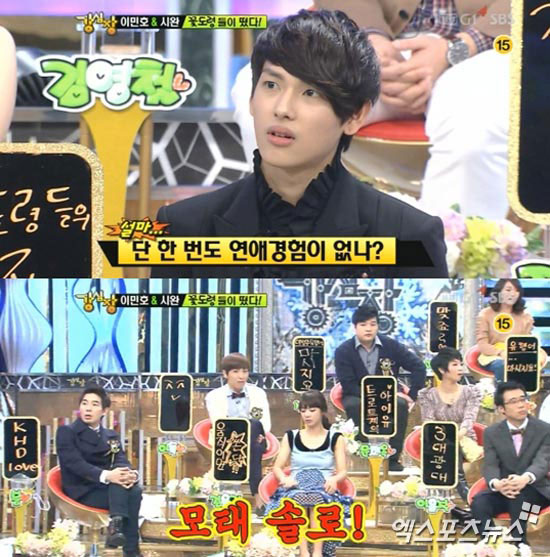 Then Lim Siwan went on to say, "I never have a girlfriend before. Have been single for 25 years." The revelation surprised everyone.
After the broadcast, netizens said, "I cannot believe it," "I envy the girls who are your friends," "Heo Yeom (character Siwan is playing in The Moon Embracing the Sun) is still single," "Single comrade?" and so on.
via Yahoo!