On May 27th, 2012, Han Ji Min uploaded the photos of her with JYJ member Park Yuchun on her Facebook account, and wrote, "Let's laugh, we now, happy cube sugar. Under the coconut tree at tropical beach."
In the photos, Park Yuchun and Han Ji Min were posing lovely as if kids, provoking laughter. Later, they took the photo with Park Yuchun held the shoulder of Han Ji Min, showing sweet smile, and very photogenic.
The background of the photos is the photo board that debuted in the episode 5 of recently concluded SBS drama "Rooftop Prince". The photo board is a gift from Park Yuchun to Han Ji Min.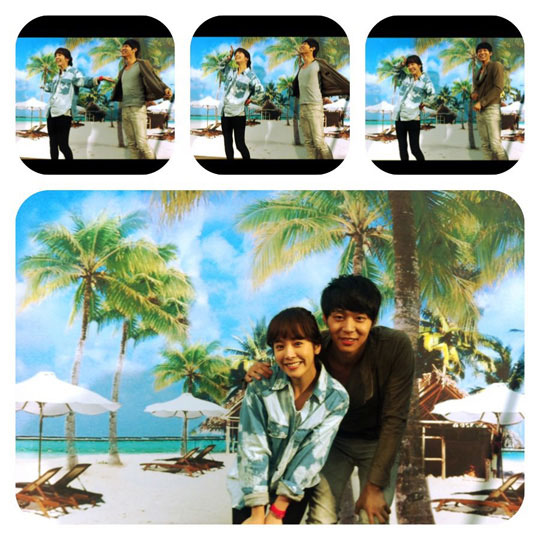 Netizens commented on the photos, "They look really matching with each other, very misleading," "Miss Crown Prince, too bad it's not extended," "Very photogenic, like a picture," and so on.