On April 4th, 2012, Korean singer IU answered sportingly through a message on the fan forum when asked about the sensitive issue for her weight, "44kg."
Earlier, IU also stroke back at the suspicion that her height is not even 160cm with a forum message stating, "161.8cm." The height is the consistent with the value listed in her introductory profile for the role of Kim Pil Suk she played in KBS 2TV drama Dream High, making the fans could not help but laughing.
Netizens commented on IU's message, "Really honest," "Sing well, the character is honest, so cute," and so on.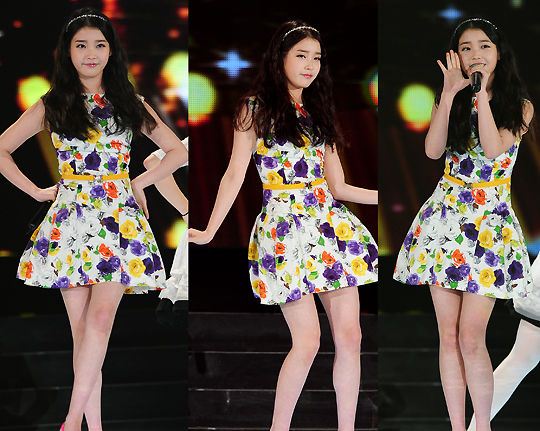 At present, IU suspends her South Korean domestic activities to concentrate on publicity in Japan.