Actor Jang Dong Gun shows a unique demeanor to protect Kim Ha Neul.
On May 13th, the preview trailer for SBS weekend drama "A Gentleman's Dignity" was released.
In the trailer, Kim Ha Neul's skirt was ripped open, and the underwear was exposed yet she was unaware, continuing to walk. After Jang Dong Gun discovered, he clung closely to the back of Kim Ha Neul to shelter her. Generally men would take off his jacket to attact to the waist of lady, but Jang Dong Gun is showing his unique charisma through hilarious way.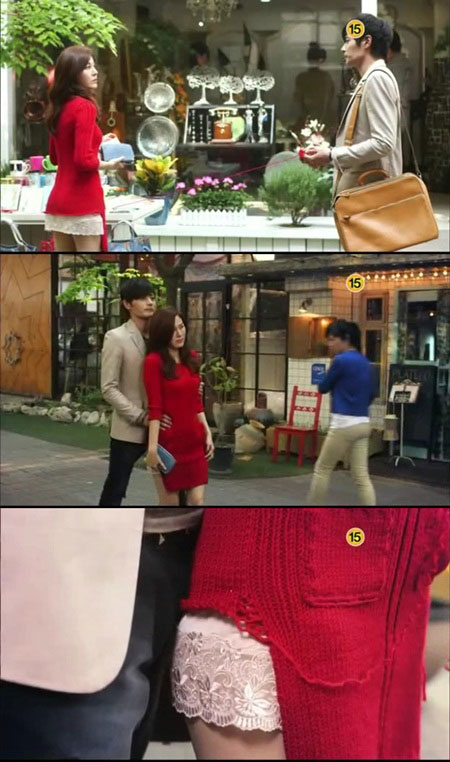 Netizens said, "The is an action that only handsome Jang Dong Gun can take", "If I cling to the back like this, will be slapped in the face", "Recently to show demeanor also depends on the look" and so on.
"A Gentleman's Dignity" is a romance drama telling the story of middle-aged in thirties and forties, and premieres on 9:50pm on May 26th, 2012.
Watch the A Gentleman's Dignity preview trailer:
via Jooangang Daily