JB throws away his trademarked blonde hair, underwent transformation.
In episode 13 of KBS2 TV series Dream High 2 broadcast on March 12th, 2012, JB (played by JB Lee Jae Bum) will abandon his blonde hair to transform into tranquil black hair in order to recover his original intention.
JB was eliminated in the Proposal mission broadcast in episode 12 broadcast on March 6th, 2012, failing in the Super Idol audition. JB is hit hard by the elimination from Super Idol audition. Thus, the JB dyes his hair to black to show calm and pure charm, from yellow hair that exudes rebellious and chic charm.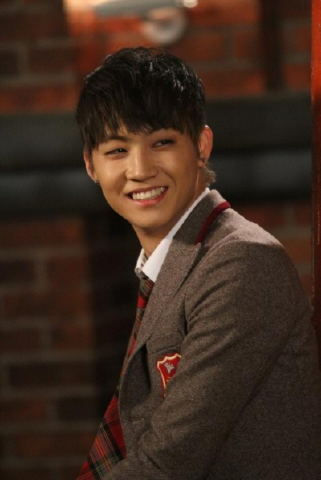 On the other hand, after JB was eliminated from the audition, Hae Sung (played by Kang So Ra) thinks it's her fault and is blaming herself, but JB is still consoling Hae Sung, the warm scene is expected to melt the heart of audience.
The mysterious couple (Shin Hae Sung + JB) feels dejected for JB failed to be selected. Rian (played by Park Jiyeon) feels that it's the fault of Hae Sung that causes elimination of JB, and blames Hae Sung harshly. Yoo Jin looks on quietly. The misunderstand and jealousy that caused by the love line between four persons are heightening the curiosity of the audience, and also becomes a top buzz for continuous days.
via MyDaily