Jun Jinwoon and JB who are starring in TV series "Dream High 2" become a "sister fool."
On February 4, the two heartthrobs of Dream High 2 Jung Jin Woon and JB were caught spending enjoyable time with child actor Noh Jung Ee.
Noh Jung Ee is playing the role of Hae Poom, the younger sister of Hae Sung (played by Kang So Ra) in the drama. Her cute outlook and coquetry have all the love of actors and crews on the scene to herself.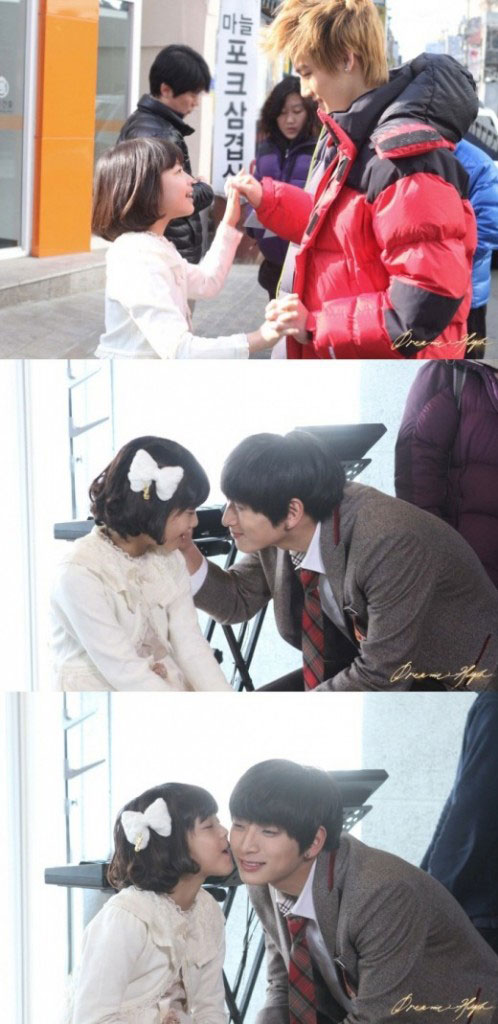 In the photos, Noh Jung Ee is seen getting the liking and care of warm handsome duo, Jung Jin Woon and JB, and even kissed on the cheek of Jung Jinwoon.
Dream High 2 which is getting heighten attention for the official team competition and tangled love line of the main characters is aired every Monday and Tuesday evening at 9:55pm.
via Nate