The behind the scene photos of Jeon Hye Bin when filming JTBC drama "Queen Insoo" were published, attracted attention.
In the photo, Jeon Hye Bin dressed in a beautiful hanbok, posing in a variety of style with the hairstyle of ancient noble concubine, showing a unrestrained and lively attitude. At the same time, she did not forget to read the script, reflecting her high degree of enthusiasm and wholehearted dedication in filming the drama series, making people amazed.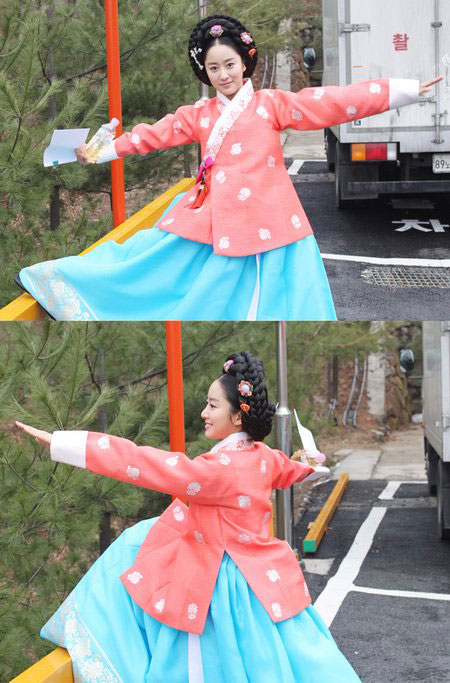 Jeon Hye Bin is playing the role of Deposed Queen Lady Yoon in the drama, interpreting perfectly her sharp side, and has been well received.
via bntnews