On February 29th, 2012, the photo of Jung Ryu Won during the rest time amidst the busy shooting was made public, attracting attention.
In the photo, Jung Ryu Won appears in her trademarked red hair and carries a neat backpack. She is holding the script with is fully affixed with sticky note of various colors on her hand, leaving a deep impression.
Jung Ryu Won is playing the role of Baek Yeo Chi in SBS comedy series Salaryman Cho Han Ji, and has been receiving continuous encouragement from the audience.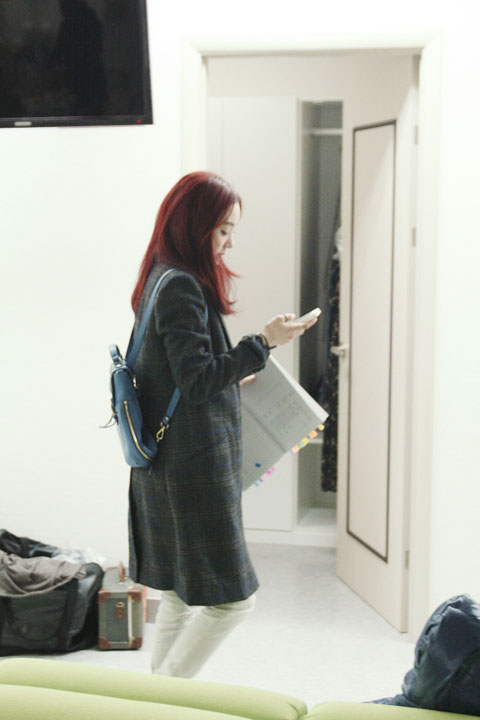 Netizens who saw the photos commented, "Traces of seriously studying the script in the hand," "The character is very cute," "At anytime Ryu Won is showing sense of fashion" and so on.