Actor Ji Jin Hee starred in a comedy drama for the first time since his debut 12 years ago, evoking a strong reaction from the audience.
In the episode 19 of "My Husband Got a Family" aired on April 28th, 2012, Ji Jin Hee is making a special cameo appearance as the pastor for Yoon Yeo Jung who plays the role of Chung Ae. On the day's episode, he accepted the request of Chung Ae to come and help with prayer for the Kim Nam Joo who plays the of Yoon Hee to get pregnant. While he is shaking hard the head of Kim Nam Joo, he plausibly shouts, "Please give prolific blessing for Yoon Hee of advanced maternal age," provoking the audience to laughter.
An official related to the filming said, "The potential comedy talent of Ji Jin Hee is discovered. The funny lines together with gentle and understanding image, are making audience felt even more funny."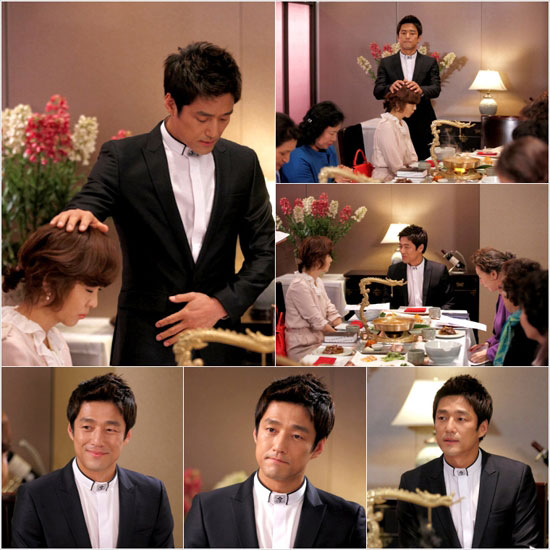 Before the shooting, Ji Jin Hee has said that, 'Don't care of everything.' He is said to read out comedy lines in deadpan, causing everybody at the scene including PD to burst into laughter.
caused the shooting scene including the director, including the belly laugh of all. Kim Seung-woo, Hong Enxi, Young Ji silver, Jin Changxun, and other famous actors have guest appearances play is to arouse people's hot.
Kim Seung Woo, Hong Eun Hee, Yang Hye Eun, Kim Jang Hoon and other famous actors have guest starred in the drama, attracting attention.
via Joongang Daily