Ji Sung and Choi Kang Hee was showing the 4th round of sweet hot kiss, and has became the on-screen couple with most number of kisses in the history of drama series.
On the 13th episode of Protect the Boss aired on September 14th, 2011, Ji Hun (played by Ji Sung) and Nol Eun Sul (played by Choi Kang Hee) staged a kiss scene again. Previously the sweet kissed between them are called "sneak kiss", "railing kiss" and "forehead kiss," and this round it's call "hostel kiss."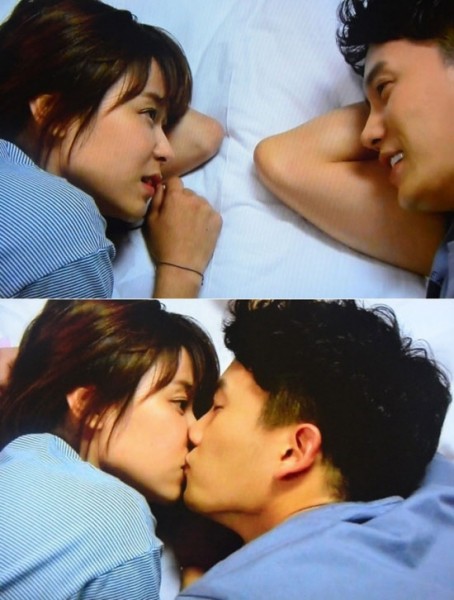 However, Choi Kang Hee who seldom has intimate scenes in front of camera amazes the viewers with not only, not two, but several kiss scenes. Many viewers and netizens have said, "Absolutely to fight for ratings, trying to get rid of forever second place," "getting more affection with more watching, is a sincere romantic drama," and other reactions.
In addition, how many kiss scenes will be showed by Protect the Boss drama series before the drama ends have attracted curiosity of viewers.