The lead actor in SBS's Wednesday and Thursday drama Protect the Boss, Ji Sung, who plays the character of Cha Ji Hun, was expressng gratitude to the fans.
On September 29th, 2011, Ji Sung left a video message on his me2day account for viewers who love the drama.
Ji Hun said, "Finally come to an end. This is so sad. With the development of Cha Ji Heon's character, he has lived brightly and happily, but it's most unfortunately that it ended here."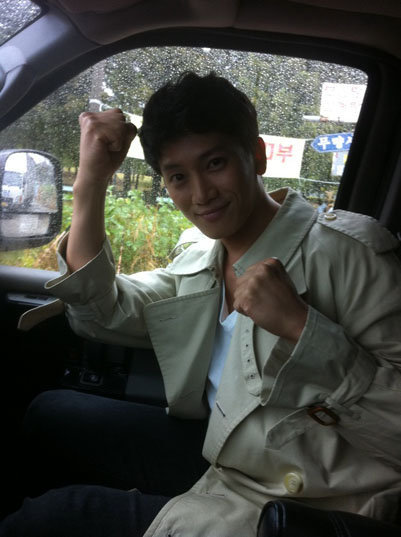 He continued, "I think it may be itself a precious feeling that can bring little bit of joy to someone's life. So I am happy that I can bring joyfulness to you through the work of Protect the Boss. In future, I'll put energy to make more good works. I would like to thank everyone who likes the Protect the Boss and those who loves me."
Meanwhile, Protect the Boss officially ended with the last episode broadcast on September 29th, 2011. Ji Hun is married with Noh Eun Sul (played by Choi Kang Hee), while other characters managed to find their own happiness. The drama ends with a grand ending that is joyful.
via Osen