In the eleventh episode of Protect the Boss airing on September 7, 2011, there is a scene of Ji Sung (acting the role of Cha Ji Hun) kisses passionately the forehead of Choi Kang Hee (acting the character of Nol Eun Sul). This is the third kiss scene between the two, the first kiss been sudden kiss on fifth episode aired on August 17th, and the second time of kiss was done on railing of staircase during episode 8 aired on August 26th.
The kiss scene was shot recently at Ilsan Cultural Park. The shooting had attracted attention of passer-by due to the cute facial expression of the actor and actress. In addition, they have also rehearsed the scene professionally.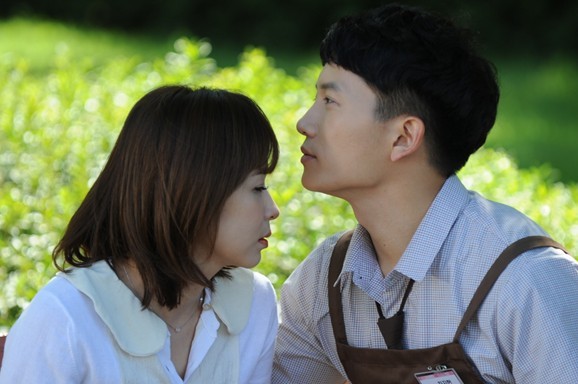 The production team said, "Choi Kang Hee wants to illustrate the best kiss scene, so she spent a lot of time to carefully research on the scene." Added, "The previous kiss scene on the railing of staircase has been picked as one of the highlights of the drama series."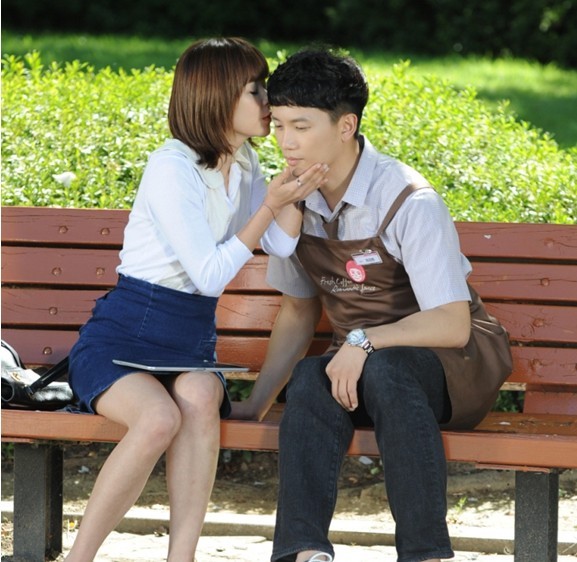 After the "sudden kiss" and "railing kiss", will the "forehead kiss" that will be airing on September 7 move the hearts of the viewers and meet audience expectations again?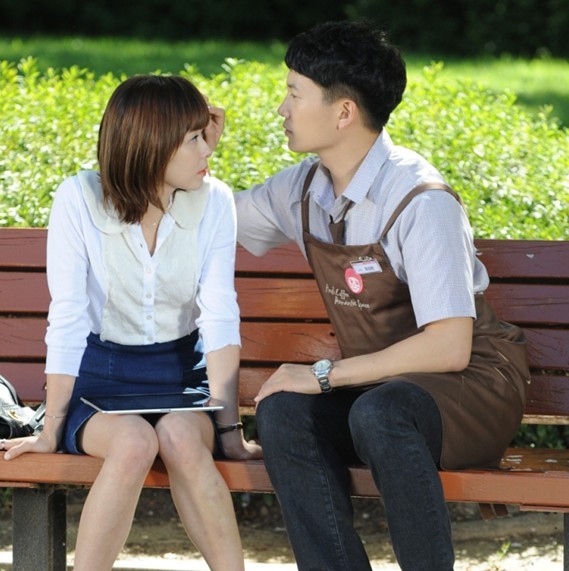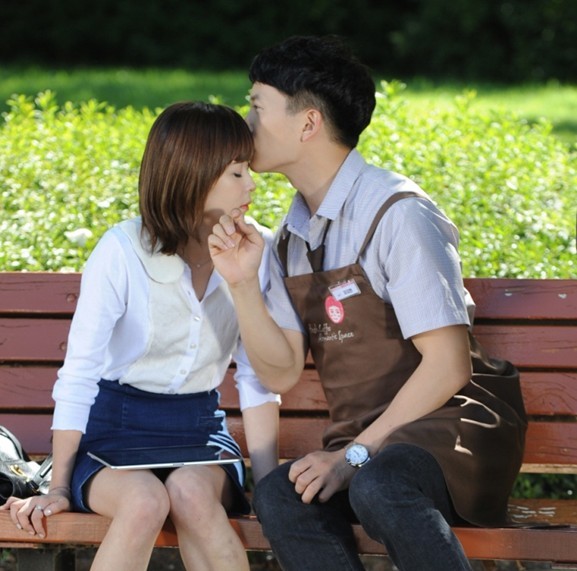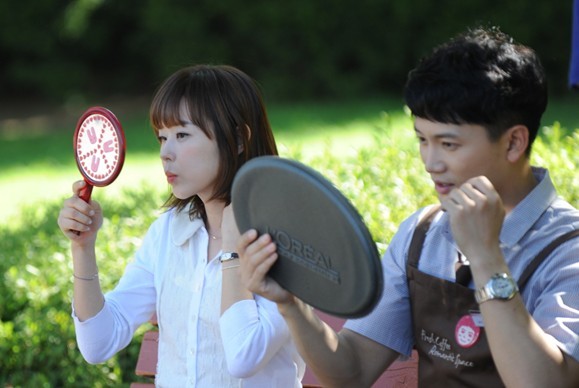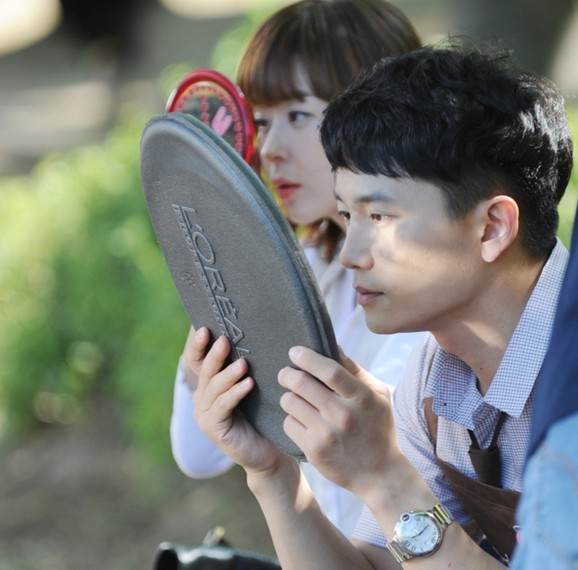 via Nate