Actors Park Si Eun and Jin Tae Hyun admitted openly the rumor of romance relationship.
On April 25th, 2012, South Korean media reported that Park Si Eun and Jin Tae Hyun who formed ties of affection through 2010 SBS daily drama "Pumpkin Flower" have been in love relationship for a year. Because the two persons are not young, so there is rumor that they're getting married, but both parties denied it, saying that they are not planning to marry yet.
And after the news of romance spread, Jin Tae Hyun tweeted through his personal Twitter account, "The person who let me from has faith to learned to pray, from full of passion to gained wisdom, is also my love. Very grateful. With your support, I can throw myself into filming wholeheartedly! Cheer!" And he uploaded a photo.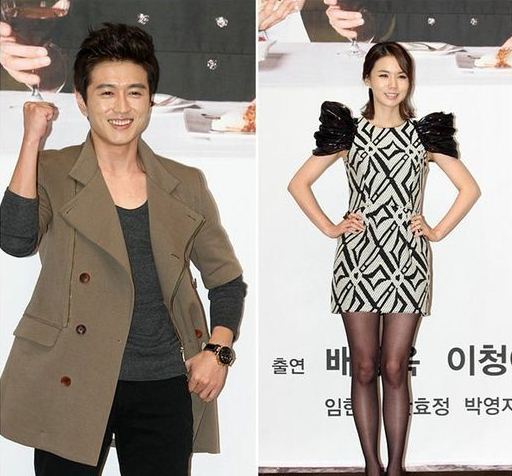 It's reported that Park Si Eun and Jin Tae Hyun are like normal couple, go to watch movie and date at baseball field together. And the two persons who have the same faith are now in the stage of understanding each others.
via bntnews